The 7 types of players to watch as ecommerce penetration in the eat-at-home takeout foodservice category grows at an exponential rate.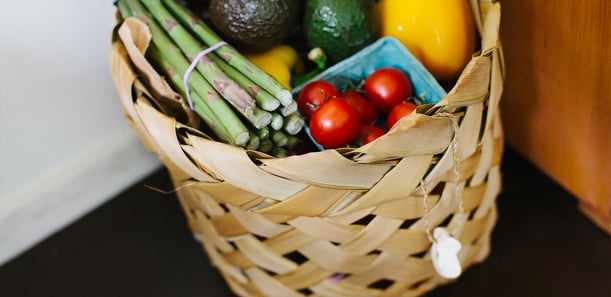 The US Foodservice industry is at a tipping point. One of the digital-holdouts amongst retail formats, foodservice (which comprises prepared foods in grocery and convenience stores, and all restaurant formats including quick-serve and fast-casual) is now emerging as one of the fastest growing segments embracing digital ordering.
The opportunity in food and grocery ecommerce is well documented. Rocket Internet's slightly dated but still instructive investor presentation is handy reading, as is Nielsen's Future of Grocery report.
With a number of pundits throwing out growth projections and market-size estimates, one of them is bound to be right. The underlying reality is this – consumer trends point to a greater eat-at-home preference, delivery and takeout is an established offline behavior that is rapidly moving online, and consumers are increasingly consummating the purchase online across a variety of categories.
As with any high-growth industry or category, foodservice is fertile ground for innovation, business model disruption and for new market entrants to rapidly gain traction. Even as restaurants contend with increased competition from grocery and convenience stores, all three brick and mortar formats need to pay close attention to the full ecosystem of "digital" foodservice that are all gunning for a piece of the eat-at-home ecommerce pie.
Brand Grocery Delivery
Vertically integrated delivery service offered directly by a grocer. Some of the largest retailers have made significant investments in starting or scaling their grocery delivery programs. We see these expanding to a separate focus on prepared foods delivery to consumers as well as B2B catering solutions.

Pureplay Grocery Delivery
Direct to consumer grocery delivery that ties up with a wholesaler, grocers union or builds its own supply chain. Even though generalists such as PeaPod and FreshDirect have done well, we see Amazon Fresh taking them on head-on. Good growth opportunity in focused merchandising categories such as Ethnic Foods.

Brand Restaurant Delivery
Vertically integrated delivery service offered directly by a restaurant brand. The initial wave of delivery adoption in the restaurant space will come from 3rd party services (such as Seamless, GrubHub, Postmates etc.) and white label delivery platforms that restaurants can brand. This will work well for restaurants till such time as these 3rd party platforms are buying market share and eating a bulk of the cost of delivery

Pureplay Restaurant Delivery
Direct to consumer delivery by a "restaurant" with no brick and mortar store-front and integrated delivery. Maple, by David Chang, is a category maker and a template that is ripe for local and national replication.

3rd Party Prepared Foods / Restaurant Delivery
Delivery service providers that partner with a grocer or restaurant to offer grocery, prepared foods or restaurant take-out delivery. We've combined as a category as we see lines blurring for vanilla delivery services. There is good opportunity for grocery and convenience stores to expose their prepared foods category to 3rd party delivery providers.

Meal Kits
Fresh, pre-measured ingredient delivery service. While the impact on the pure eat-at-home takeout category could be limited, meal-kits will lead the pack in terms of user engagement and have a stickier business model through subscriptions.

Curated Meal Delivery
Third party delivery service for a selection of curated restaurants (or dishes from restaurants). These providers serve as a premium offering based on exclusive partnerships with highly rated restaurants that are harder to find on mass platforms.

As with how ecommerce adoption evolved across most retail categories over the last decade – growth projections are almost always over-estimated; changes in consumer behavior are rapid and create opportunities, however they are not as fickle to drive total abandonment of the status quo; and, not all models that may seem disruptive and attract valuation, make it (case in point is the demise of 3 competitors in a similar space, a month apart. KitchIt, Dinner Lab and KitchenSurfing all offered a slightly different take on connecting home-chefs in your local neighborhood to potential eat-at-home customers).