Grocery and C-store retailers can revolutionize their operations by harnessing the potential of self-checkout. This transformation not only enhances customer experience but also significantly improves operational efficiency.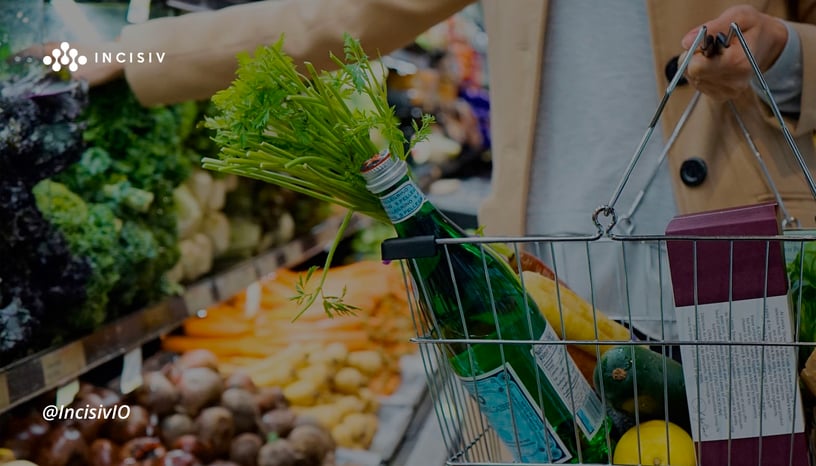 The grocery and convenience retail landscape is undergoing a profound transformation, driven by shifting consumer preferences and the need for operational agility. Modern shoppers are no longer content with traditional shopping experiences. They seek a blend of convenience and personalization, which brings a unique challenge and opportunity to retailers. Retailers are turning to self-checkout as a strategic solution to meet these demands and improve competitiveness.
The Changing Landscape of Retail
Personalized Shopping Experiences: Shoppers demand individualized, frictionless experiences. They seek the same level of speed, choice, flexibility, and delight they enjoy in their digital interactions. Retailers who can deliver this unique blend of convenience and personalization are more likely to capture the hearts and wallets of modern shoppers.
Operational Agility in a Dynamic Labor Market: The retail labor market is becoming increasingly dynamic, with the proliferation of online order fulfillment and changing workforce dynamics. Retailers need to cultivate operational agility to adapt quickly to these shifts. This includes the need to innovate store formats - from express stores in tight urban spaces to kiosks at the local Sunday farmers' market. Further, they need to create more efficient, associate-friendly, and customer-centric spaces.
Store Innovation as a Growth Driver: The directive for grocery and convenience retailers is clear: innovate or fall behind. This entails exploring fresh, potentially lucrative opportunities such as retail media networks. Stores must become epicenters of valuable customer insights, continuously fueling and fortifying the retail business model. Retailers need to implement strategies that revolutionize their in-store experience to succeed in this innovation-driven landscape.
In a recent study published in partnership with NCR VOYIX, we explored the evolving role of self-checkout (SCO) in improving customer experience and operations for grocery and convenience stores. The study also offers insights on how retailers can embrace self-checkout to move towards a more agile, data-driven, and customer-centric business model.
Unlocking the Power of Self-Checkout
A Rare Win-Win: Self-checkout offers a win-win situation for both shoppers and retailers. The majority of those who have implemented self-checkout systems report a better customer experience. The ability to bypass long queues and enjoy a more streamlined, personalized shopping journey is a significant driver of customer satisfaction. 53% of retailers in the food & grocery segment have mature self-checkout adoption compared with 34% in convenience and fuel retail.
Efficiency and Experience Enhancement: Self-checkout not only speeds up the checkout process but also enhances store layout and space utilization. It offers a straightforward path to a more streamlined store experience, allowing retailers to optimize their physical space for the benefit of customers and their bottom line. Moreover, some retailers are already using self-checkout kiosks as engagement hubs to connect with customers on a new level. This shift from mere efficiency to a richer, integrated experience provides a competitive edge.
Self-Checkout as a Growth Engine: For retailers ready to reimagine their in-store value proposition, self-checkout can be much more than a point of sale. It offers opportunities for extended financial services, allowing shoppers to perform actions such as bill payments and cash withdrawals at self-checkout terminals. This diversification of services can contribute to additional revenue streams. Furthermore, self-checkout terminals can serve as advertising platforms to drive incremental revenue, with many grocery and convenience retailers exploring the leasing of ad space on these terminals to third-party advertisers. Self-checkout can be a means of personalizing the in-store experience through ads and product suggestions based on purchase history. The power of self-checkout extends beyond the checkout process and into new avenues that are yet underexplored.
Embracing Tech Excellence for Self-Checkout
Swift and Smart Iterations: While self-checkout holds immense potential, it also presents technological challenges. 48% of retailers take more than a month to roll out a standard bug x or update at self-checkout terminals. Swift and smart iterations are key to success. Retailers need to adopt technology that allows them to update and enhance their self-checkout systems promptly. It also helps them gain a competitive edge in an industry that demands rapid adaptation to changing customer preferences.
Cultivate Innovation: Currently, 39% of convenience & fuel retailers periodically conduct A/B tests compared to 29% in the food & grocery segment, missing chances to optimize the customer experience. Retailers that cultivate a culture of innovation and experimentation can discover more efficient and effective ways of enhancing their self-checkout systems. A culture of innovation, coupled with swift action, can position grocery and convenience retailers as industry leaders in self-checkout technology.
Drive Operational Efficiency: A robust edge infrastructure is the cornerstone of an agile, responsive, adaptable self-checkout system. Currently, 94% of retailers encounter challenges implementing simultaneous software updates across their store network. Retailers need to invest in technology infrastructure that allows them to implement updates efficiently to mitigate these challenges. This ensures a smooth and reliable self-checkout experience for customers.
What's Next in Your Retail Journey?
Unlocking the potential of self-checkout in grocery and convenience retail requires a strategic mindset. It's not just about staying relevant; it's about spearheading industry innovation. As grocery and convenience retailers redefine the contours of in-store shopping, self-checkout emerges as a vital tool for greater customer satisfaction and operational profitability. The strategic application of self-checkout can revolutionize the retail experience, ensuring that retailers remain competitive and provide the convenience and personalization that modern shoppers demand.
More on Self-Checkout