Dated: April 5, 2023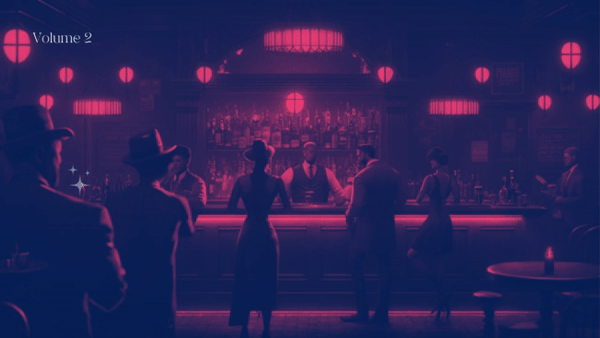 Welcome to The Dirty Martini Digest, where we serve up industry insights with a twist. So grab a drink, take a seat, and let's get straight to the good stuff.
The Dirty Details
Get your hands dirty with our deep dive into a specific report, and uncover hidden insights that matter most to you. This month, we're featuring our recent work on Loyalty & Personalization in Grocery & Convenience.
With a seemingly ever-increasing number of shopping options for consumers to choose from, loyalty has become increasingly difficult to attain and hold onto. Couple that with the effects of inflation and the steady march of digital commerce, the loyal consumer may seem to be going the way of the dodo bird. However, strategies can be taken to win the hearts and minds of your customers. Creating a single view of your customer across channels is table stakes to understand what drives and impedes loyalty. Implementing a modern loyalty platform that enables personalization is what is holding many retailers back. This needs to be remedied, especially in today's hyper-competitive market.
According to one of our recent studies:
85% of grocers state that poor technology is a challenge in transforming their loyalty program.
While 69% of grocers state they are satisfied with their loyalty programs in-store, only 27% state they are satisfied with their loyalty programs in digital channels.
60% of shoppers state that they need a personalized shopper experience for brand loyalty.
To stay competitive, enterprises must rethink their commerce systems and strategies. Selecting the right commerce platform is a critical part of this process.
Dive deeper with our detailed Loyalty & Personalization coverage
Shopper Loyalty in the Digital Age: Published in partnership with Loyal Guru and FMI, this report will provide clarity into the environmental factors affecting loyalty and how technology can enable grocers to better compete.
Loyalty Program Benchmark Index: Published in partnership with Par Technologies and Punchh, this Benchmark analyzed 115 retailers across close to 80 attributes to determine which are the most mature and which capabilities drive the most loyal shoppers.
5 Challenges of Personalization in the Grocery Industry: A quick hit article from our Grocery Doppio brand detailing the challenges grocers face in providing a personalized experience in the digital environment.
Straight from the Shaker
Get practical insights and best practices straight from our industry experts, as we shake up and serve up our knowledge to help you improve your go-to-market strategies. Each month, we'll share tips to help you stay ahead of the game.
In this month's "Straight from the Shaker," we're exploring the power of data to strengthen your sales efforts. Whether working with a partner or conducting your own research, utilizing the insights to enable sales will provide far more value than just marketing it to drive top-of-funnel leads.
To utilize data in your sales enablement efforts, consider these top 5 tips:
Leverage Findings To Back Up Your Value Proposition: Let sales be the expert. Research can be used to set the environmental tone and the data can then be leveraged to back up important functionality and benefits your solution provides.
Don't Leave Data for Interpretation: Provide the sales team with, at minimum, a talk track on why the data is important and how it magnifies your value proposition. We hear all the time that sales execs don't use research in their sales process. Make it easy for them, and they will.
Further Simplify: In addition to a talk track for a report or custom sales deck, provide a 'cheat sheet' of key takeaways from the report that they can reference in sales meetings.
Tie Back to Customers: Cross tab the data with customer use-cases and either incorporate into the flagship report or use it to create derivative content that sales can use.
Customize, Customize: A research or benchmark report is great base data to contextualize to an individual prospect or segment. Create a customized 'wrapper' for ABM marketing efforts or key sales meetings.
Better alignment between sales and marketing will yield better results! Get more bang for your buck with your research and benchmarking investments by providing sales an easy way to use the data in their sales efforts, and it will pay dividends! Who knows, maybe one of the sales leaders will be buying you a drink for helping them….
On the House
Sip on the latest research, analysis, and industry news from our team, with a quick scan of our recently published work and key takeaways.
2023 Connected Retail Experience Study: Operational Efficiency is the New Imperative: Incisiv and Verizon have partnered on a multi-year research study to understand the digital transformation of stores in the retail industry. The research aimed to answer questions such as where retailers are focusing their store transformation efforts, their key technology priorities, and whether retailers' store networks can handle the increase in technologies in stores.
2023 Omnichannel Experience Index: Incisiv's 2023 Omnichannel Experience Index, in partnership with Blue Yonder and Microsoft, assesses top retailers' digital channel experience and capabilities across four key areas of the shopping journey: Inventory Visibility, Frictionless Fulfillment, Cost & Payments and 360-Degree Service.
2023 Omnichannel Returns Index: Incisiv's 2023 Omnichannel Returns Index, in partnership with Appriss Retail, assesses top retailers' digital return capabilities. The index is comprised of omnichannel retailers across nine different industry segments. Each retailer's omnichannel returns capabilities and experience were assessed using an observational methodology.
Art on the Rocks
Experience the intersection of technology and creativity each month as we use artificial intelligence to generate a unique art piece that explores a key industry topic.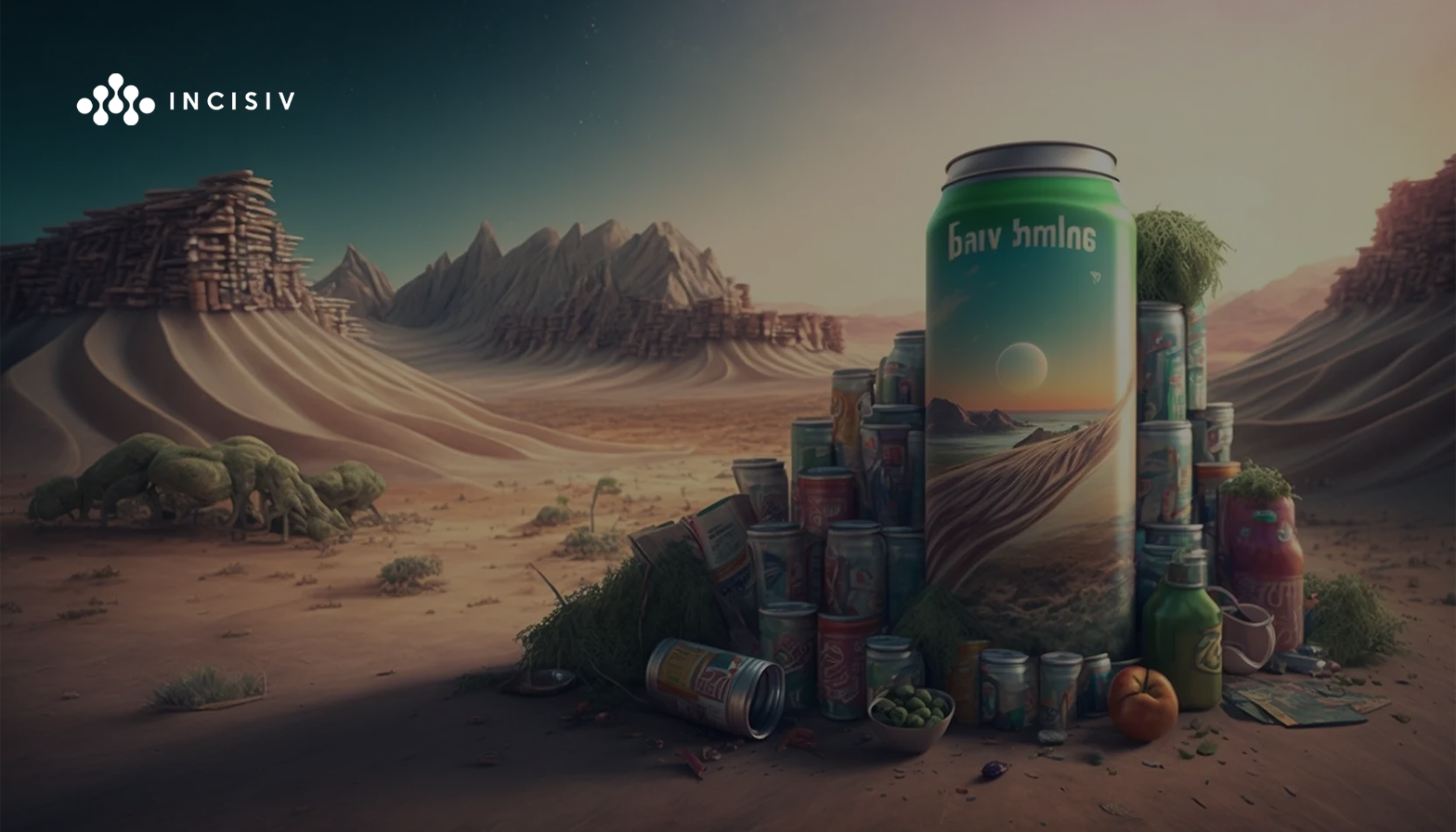 To continue with the last issue's focus on Sustainability and bringing it to life the awesome power of AI-developed art, we focus this month's story on sustainability and product design. With an astonishing 80% of a product's environmental impact determined during the design phase, consumers must flex their voice to manufacturers that sustainable product design in important to them.
This artwork was featured recently on our blog, Designing for Tomorrow: Sustainable Strategies for Consumer Durable Products, which details six strategies manufacturers should consider when designing either their products or their packaging.
Second Round
Expand your industry knowledge with our recommended reading, featuring insightful articles and resources that caught our attention this month, on the side.
Shoptalk 2023 was a buzzy mix of content, a million meetings and community building. Check out the event summary from Rethink Retail.
If you target the restaurant industry, in addition to our study with Verizon, check out the HT 2023 Outlook.
Generative AI continues to dominate the discussion. Check out key retail use-cases from CB Insights.
----
We're here to help you navigate through your biggest challenges and win in this highly competitive market. Anytime you want to talk, book a meeting.
Subscribe to the Monthly Digest