Dated: May 5, 2023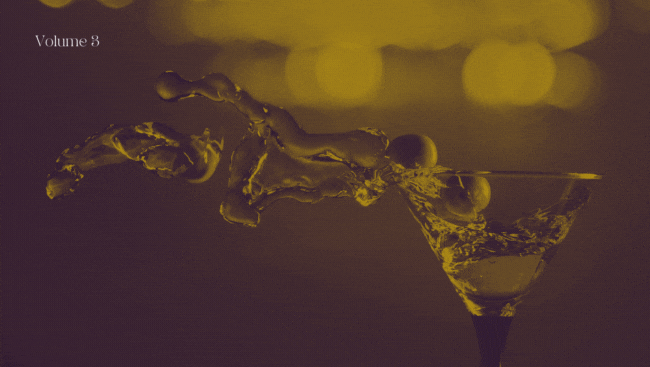 Welcome to The Dirty Martini Digest, Issue #3. As this is the week of Cinco de Mayo, we'll have to call this edition the Margarita Digest! This newsletter is built for our technology friends to enable you to do your job more effectively. So grab a drink, take a seat, and let's get straight to the good stuff.
The Dirty Details
Get your hands dirty with our deep dive into a specific report, and uncover hidden insights that matter most to you. This month, we're going 'in-store' to highlight key trends driving the in-store experience.
Stores are sexy again. Shopping is social; shopping provides tactile satisfaction that cannot be duplicated online. Our latest analysis shows that by 2025, anywhere from 60%-85% of shopping will still be conducted in-store. With the shopper journey forever changed, technology plays an even more critical role in-store. Retailers are looking at technology to develop and execute more successful store initiatives across the spectrum, including associate enablement, inventory management, and customer experience. On the blocking and tackling of in-store operations, our data shows that is where retailers are the most satisfied. Where things get squirrelly is the incorporation of digital technologies in-store, a retailer's ability to test in-store initiatives successfully, and associates' effectiveness with shoppers.
According to our recent studies:
Dive deeper into our cross-industry in-store research:
Straight from the Shaker
Get practical insights and best practices straight from our industry experts as we shake up and serve up our knowledge to help you improve your go-to-market strategies. Each month, we'll share tips to help you stay ahead of the game.
In this month's "Straight from the Shaker," we're exploring the importance of nurture in your research and marketing programs. While a single asset can be powerful, being able to leverage a data set across multiple pieces of content is a far more effective way to maximize the investment and amplify its effectiveness.
To utilize data in your marketing efforts, consider these top 5 tips:
Plan for the development of mid-funnel content: Incorporate research data into product content to back up what your solution offers. Also, use the data in more prescriptive pieces such as Playbooks that can tie what the research shows into key steps companies can take to better their business.
Keep some data for later: In our work with clients, we typically don't use all of the data available for the flagship report. However, having data 'in the can' opens up opportunities to develop derivative content that can either back up the story told in the flagship report or offer a more focused source of content.
Leverage your SME's to provide their own Interpretation: A blog or video from an SME detailing their interpretation of a data set is an excellent nurture vehicle. It provides the connective tissue between a third-party data set and your company and serves as a great follow-up for a downloaded study.
Use data in sales decks & presentations: Just as with mid-funnel marketing content, contextualizing the data to key solution benefits in sales decks and presentations is a powerful tool and achieves the goal of aligning sales and marketing.
Content marketing is part of most tech firms' marketing strategy. However, building connective tissue between multiple pieces of content is more effective than stand-alone content. Having research data as a foundational building block for content provides a great bridge for nurturing a prospect through a buying journey.
On the House
Sip on our team's latest research, analysis, and industry news, with a quick scan of our recently published work and key takeaways.
Art on the Rocks
Experience the intersection of technology and creativity each month as we use artificial intelligence to generate a unique art piece that explores a key industry topic.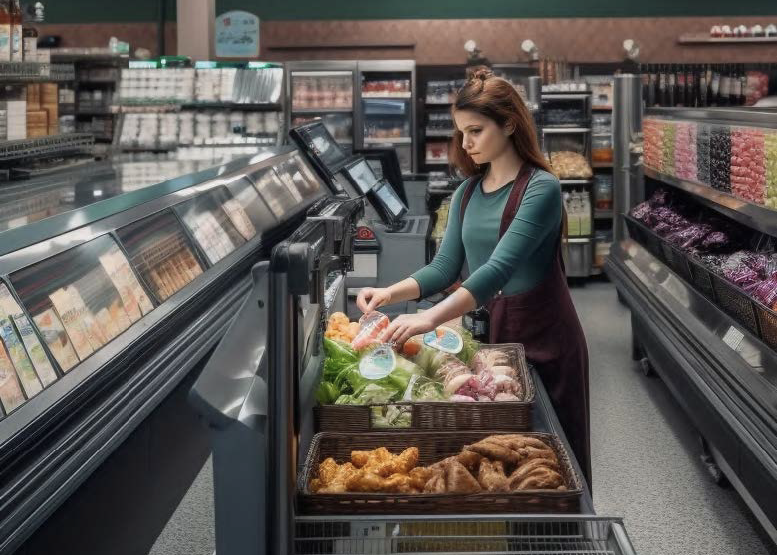 Our shopper here clearly has a fair amount of items to scan and may be contemplating if self-checkout or manned checkout would be a better option! Retailers can test things like this using software and make a better-educated decision on store initiatives.
To learn more about the structured and data-driven approach to in-store testing, check out our latest study Boosting Success Rates and ROI of Strategic Store Initiatives.
Second Round
Expand your industry knowledge with our recommended reading, featuring insightful articles and resources that caught our attention this month.
----
We're here to help you navigate through your biggest challenges and win in this highly competitive market. Anytime you want to talk, book a meeting.
Subscribe to the Monthly Digest