A 3-year journey to find cure and care for a loved-one exposed me to the worst of the healthcare industry. Then, we visited the Mayo Clinic, and discovered an experience worth emulating for any consumer-centric business.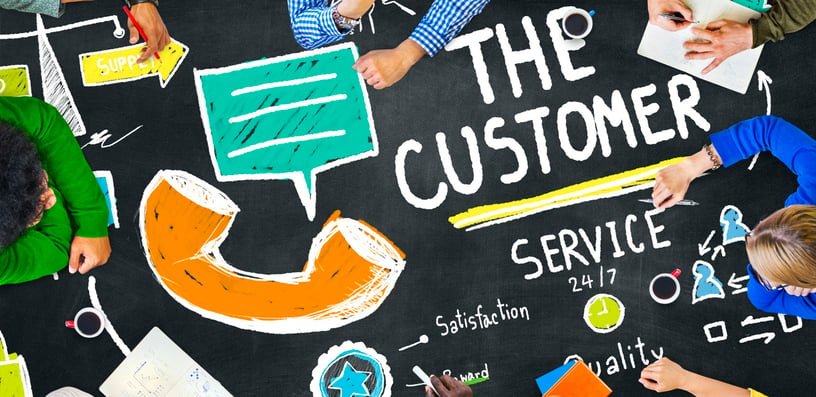 In the midst of what is likely one of the biggest inflection points in the history of our highly dysfunctional healthcare system, it's not likely that retailers would ever look to the industry as a beacon of excellence in customer centricity
Up until two months ago not only would I have agreed with that sentiment, I would have led the conversation on the ineptness of our healthcare system. My family has been on a 3-year odyssey in the search for a firm diagnosis, cure and care of a loved one. Dozens of hospital visits, hundreds of unanswered questions, zero definitive answers and the repetitive nature of treating symptoms vs. solving our issues made for our own Groundhog Day.
The vast majority of consumer businesses – from banking to retail - are so weighed down by their legacy processes and systems that they are unable to innovate to keep up with the pace of change of their consumers' experience expectations. As my family's experience, and that of thousands others, proves - healthcare is no different.
Then, we experienced the Mayo Clinic. I equate them to the Amazon of healthcare. Like Amazon, they don't buy into the way things have always been done. They forge their own path and leverage processes and techniques that the vast majority of healthcare institutions would deem too radical for them. Below are five things retailers can learn from The Mayo Clinic.
5. Collaboration
This issue has been plaguing retailers for as long as I've been covering the industry (and that's a long time given how old I am according to recent reports).
In the "Mayo Experience" the patient (the customer) is viewed holistically, and the specialists (departments) actually talk to one another to agree on a unified approach to his/her well-being (satisfaction). This is a very different experience from the prevailing environment of super-specialists where the big picture of a patient's comprehensive health is rarely even considered. In fact, it has always reminded me of the early days of eCommerce when retailers kept inventory, sales attribution and staff separate.
4. Do What's Right for Your Customer
The teams at Mayo fully advocate being a steward for your own healthcare – they want their customers seeing fewer doctors, not more. They take a less-is-more approach, and work with their customers to choose what's right for them. For retailers, not every aspect of omnichannel or digital is right for what their customer needs. The goal is to work with their customers to understand what their true levers to satisfaction are, and implement strategies to trigger those levers.
Of course, profitability must be part of the equation. While the strategy must add value to the customer, if it can't be executed on without losing money it's not right for the business.
3. Tough Love
Businesses across consumer industries are faced with a transformation challenge. How they respond to a radically different customer expectation, and a competitive environment where not everyone plays by the same rules will determine whether they perish or thrive. Yet, not everyone seems to have got the memo. Even those who were once champions of their industries (think Sears) are a head-buried-in-sand or deer-in-headlights cliché away from obsolescence.
Mayo's departments hold each other accountable for contributing to the care of their customers and are constantly bringing in new healthcare professionals to gain different perspectives and approaches to solving problems.
Retailers need to take an aggressive approach with their future and bring in an infusion of leadership outside of traditional retail to provide new ways to grow their business. The recent acquisitions of Moosejaw, Jet.com and Bonobos (among others) by Walmart show a propensity to bring in outside perspective. Whether you agree or disagree with some of the specific acquisitions, the strategic effort by the industry's oldest guard to reinvent and revitalize itself is laudable.
2. Focus On The End-to-End Customer Experience
Anyone who's ever wanted to put their fist through a wall just trying to get an appointment with a doctor or hospital knows that the healthcare industry is not always focused on the customer. The approach Mayo takes is to dedicate themselves to making the process easier from the first phone call through to the final follow up, and equip its customers with the information they need make the buying experience a good one. That comes in the form of proper training and the holistic approach I detailed earlier.
While the shopper journey is a complicated process, it is imperative that retailers think end-to-end, not just on the purchase itself, because the linear path-to-purchase is dead.
Some questions retailers need to ask themselves:
What channels do we need to be present in when a consumer is researching products?
How can we be a valuable source of that information?
Can we offer multiple options for pickup/delivery?
Have we trained our associates to cross-sell and up-sell?
Is our eCommerce platforms equipped to do so?
Are there sufficient post-sale marketing programs in place to reward loyalty or solve potential problems?
1. Eschew Legacy
Mayo Clinic as a hospital network is no spring chicken. The Mayo brothers opened their first facility in 1863 in Rochester, MN. That beats Sears by over 25 years, and JCPenney by over 40 years. Yet, they are still revered as best in class for quality of care, and they continue to expand and innovate. We know where Sears and JCPenney stand. This growth and leadership is directly attributable to the fact that they take a totally different approach from the rest of the industry. This is not unlike what Amazon did 20+ years ago, Warby Parker did 5+ years ago or what StitchFix is doing today.
---
The question that must be asked is - are retailers burdened with the legacy of people, processes, systems and culture willing to learn and change quickly enough?
Doing so will require a clear definition of success, a laser focus on flawless execution, constant reinvention of leadership skills across the organization and prioritization of the end-to-end customer experience.
To my favorite retailers: If a 150-year-old healthcare institution can, so can you.