The stakes have never been higher for industrial manufacturers to improve their product lifecycle management processes. To address competitive and cost pressures, small to mid-sized companies should look to understand how Digital Twin technology can help their efforts.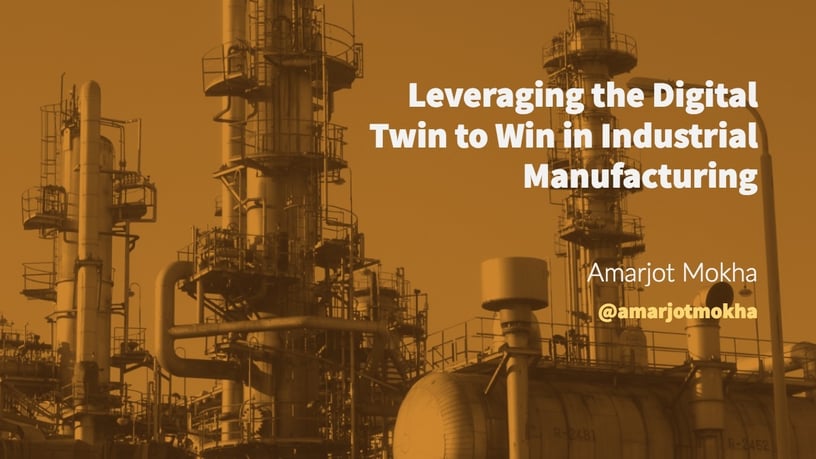 Bringing digital to the lifeblood of manufacturing - New product development
New and emerging markets are increasingly generating strong demand for manufactured goods. Industrial machinery manufacturers need to leverage these opportunities, while at the same time finding the best way to compete with new global competitors by leveraging low-cost manufacturing alternatives and adopting agile business practices that can support today's rising made-to-order, design-anywhere and made-anywhere initiatives. Additionally, as the competitive, regulatory (GDPR) and political landscape have become more complicated, costs for manufacturing are on the rise. To adapt, manufacturers needs to put an increased emphasis on their product lifecycle management strategies.
Companies have been increasing R&D spend year-on-year since 2005, now totalling over $1.5 trillion globally (equivalent to the GDP of Canada). However, results of these initiatives are still questionable. Failure rates, in excess of 50 %, are still way too high for new product launches. This is evident in the long gestation periods and the large amount of product recalls that plague the industry. The poster child for this problem is, of course, the development of the Boeing 787 Dreamliner, which missed its stated deadline by multiple years and cost four times the original budget of $5 billion.
Digital Twin - Cornerstone of the converging digital and physical worlds, a.k.a. "Industry 4.0"
Today's world is said to be in the midst of the Fourth Industrial Revolution ‑ one that goes far beyond manufacturing. Commonly known as Industry 4.0, it refers to the merger of production and operations techniques with smart digital technologies to create a digital enterprise that would not only be interconnected and autonomous but could communicate, analyze, and use data to drive further intelligent action back in the physical world.
We recently conducted research with the industrial machinery executives of small and medium businesses (revenue less than $1 billion USD) across the U.S. and Europe to understand how they are adapting their PLM processes to the new reality that includes digital, specifically Digital Twin.
The Digital Twin is a technology that fits into the Industry 4.0 definition and is designed to help simplify many of the PLM challenges plaguing companies. The Digital Twin is a virtual replica of a physical asset or process that connects to and receives data from the latter. Digital Twin technology enabled by real-world data simulates an actual operating environment and helps companies confidently understand, predict and optimize performance prior to physical deployment.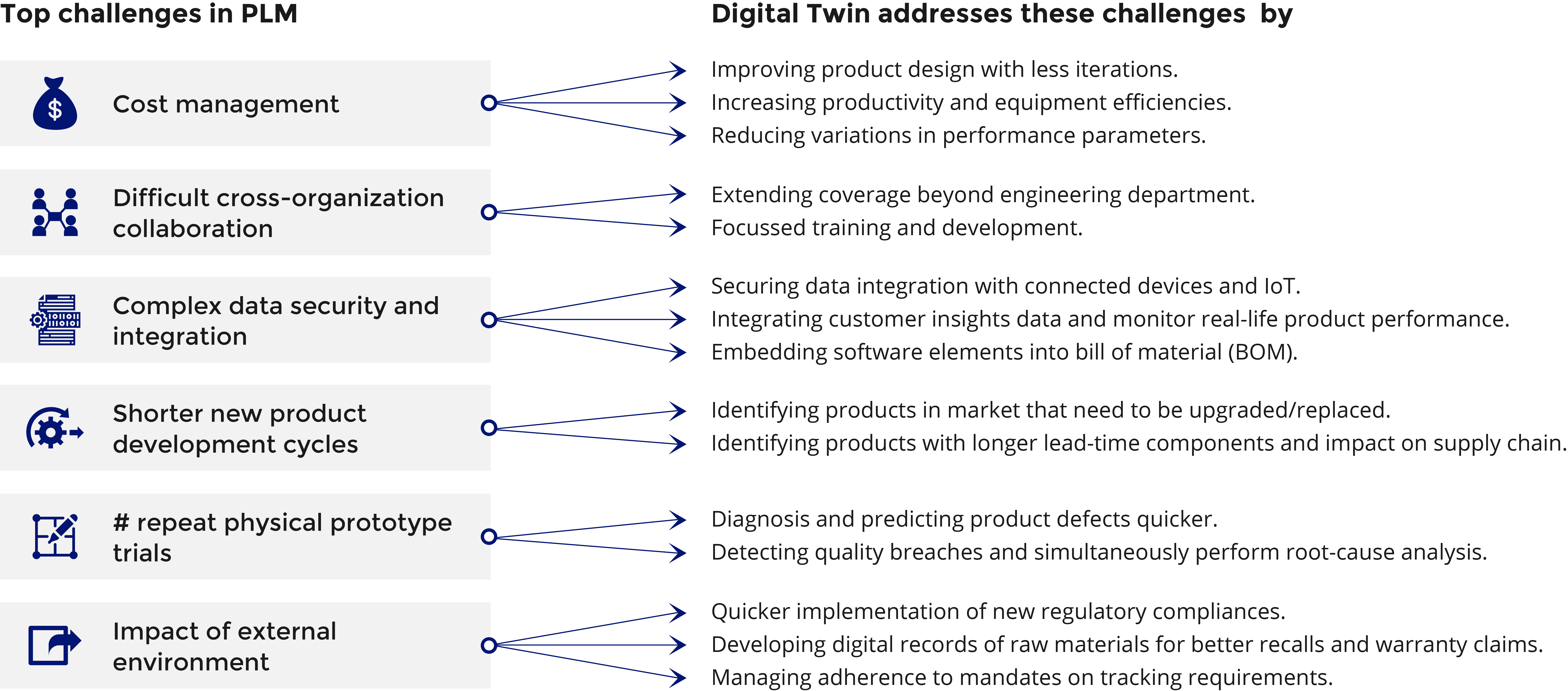 Digital Twin- Less understood but perceived to be very beneficial for operational performance
Even though the concept was first launched as a solution in 2002, it has only recently gained traction as the costs and use-cases for smart and connected devices (IoT and cloud technologies) are gaining acceptance. We found that while 90% of companies are aware of the Digital Twin as a concept, only 50% in the U.S. and 26% in Europe truly understand the true applications of the technology. In a world where the digitization of processes can cut significant time and costs, this is way too low.
Breaking down those who do understand Digital Twin, they seem to 'get it.' More than 70% of respondents across both regions saw significant value of the Digital Twin through all stages of PLM - production planning, preventative and proactive maintenance, process optimization, product design and product prototyping.
Notable companies have leveraged the operational benefits of Digital Twin to deliver improved business performance
Improved speed to market, better downtime management and extended product life (among other stated benefits) are driving interest in the Digital Twin. These benefits have the potential to significantly increase revenue and speed, and reduce costs leading to a strong competitive advantage.

JCB created 3D models for virtual prototype testing of the advanced diesel engine that resulted in superior product quality. Lovol, a large-scale industrial equipment manufacturing enterprise, has used PLM Software solutions and reduced prototype and testing cost by 50% while increasing design accuracy by 30%.
Digital Twin adoption outlook looks promising
While current adoption is low in relation to PLM systems in general, the vast majority of companies who understand Digital Twin and its applications will be in pilot or implementing in the next 12 months, confirming their belief in the concept. For those companies that don't understand the technology or its benefits, it's high time they do some research as their competition is likely doing so. For more information on the findings, read our detailed research.