We did the grunt work so you don't have to. A curated selection of FSTEC 2019 exhibitors organized by solution category.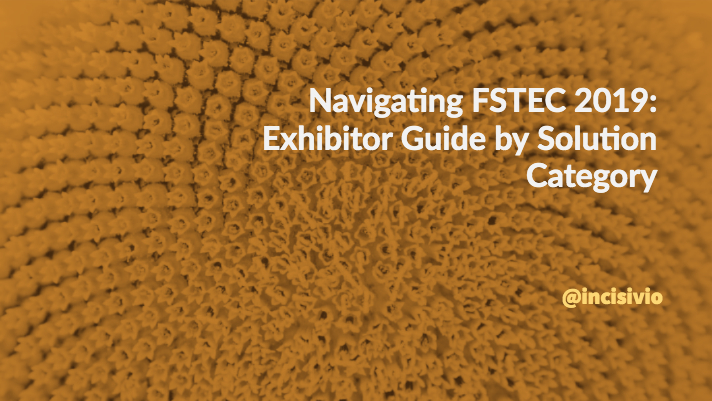 FSTEC is one of the restaurant industry's biggest trade shows. Think of it as the NRF BIG Show of foodservice.
It brings together commercial and non-commercial foodservice companies, technology firms and thought leaders on a common platform. For technology companies it offers the perfect stage to showcase their latest and greatest innovations for the restaurant industry. Most restaurant executives attend the show with a specific agenda in mind in terms of the types of solutions or technologies that they are most interested in.
However, it can be a huge challenge navigating the trade show floor. The show's own website makes it hard to discover exhibitors in any meaningful way. Want to know which POS providers are exhibiting? Sorry. How about exciting personalization solutions you should check out? No dice. Interested in delivery solutions exhibiting at the show? You'd need to search for them by name.
So, if you're going to the show (Sep 8-10, 2019 in Dallas) and are building a show-floor game-plan for yourself, your team or your company, you've been shit out of luck. Until now.
Hat-tip to Rick Pollock (Director, Innovation @ Capgemini) for helping build this curated selection of FSTEC exhibitors, organized by solution category. Have at it.