In this blog, learn from leaders at Australian retailer, MyChemist and Fortium Partners what operational priorities are necessary in the new normal.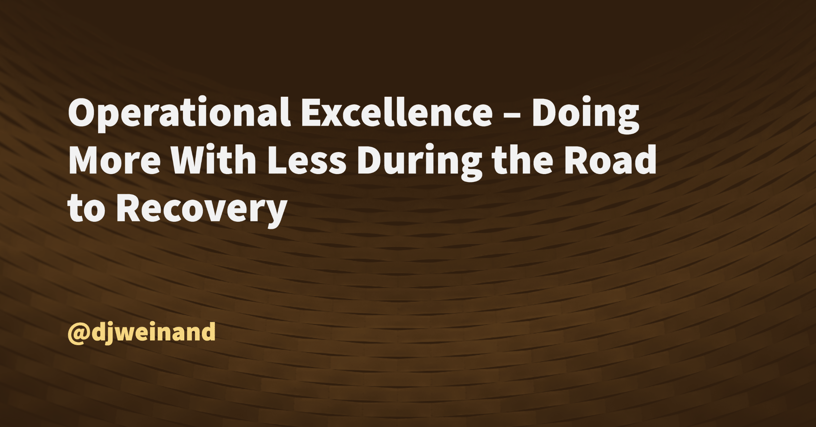 Featured in This Exclusive Fireside Chat

John Lauderbach
Partner
Fortium Partners


Mark Finocchiaro
Managing Partner & Director
My Chemist

Dave Weinand
Chief Customer Officer
Incisiv


Dave. What new operational challenges have surfaced for retailers in 2020?

John. I think a great deal of businesses discover that in the face of the pandemic, their business continuance plan failed (if they even had one). Many retailers found out the hard way that services like buy online, pick up in store or delivery were not scalable with the systems they have. For segments like grocery, their systems were fine for the 2-4% of business they were doing online but I think they found that when orders became material to the business, things became very challenging. Beyond the systems, they found that they couldn't hire fast enough and they had to find third parties for last mile delivery.
At the store level, I saw many grocers struggling with distancing rules and staffing. Most of the essential retailers were designed for large crowds and when those were severely limited, they struggled.
Finally, supply chain deficiencies were massive. Retailers by and large have become so enamored with low cost and efficiency (e.g. just in time inventory, consolidation of suppliers, etc) that when demand surged, they had few alternatives to source product and it left them flat footed. I see that retailers will have to build resiliency into their supply chain as opposed to just stark efficiency.

Mark. The last 3 months has seen almost all our 'operations wish list items' come to fruition. Things that were on our road map for the next 12-24 months have been accelerated. The business wants it now. This includes initiatives across the board; from communication to transportation, from working from home tools to ecommerce platform planning.
It was almost all the things that we had on the white board that will get to it when it's important down the track was everything has to be done right now. So it really puts a pressure on IT. Especially in those first few weeks, but certainly is just the demand with which the business and customers needed, not so much wanted, but needed this to all happen.
----

Dave. What do you see as the top operational process changes that will come forth in the new normal?

Mark. The new normal I think is still being defined. It's a little bit gray for us still and honestly, we're not really on the other side of it yet. What has emerged, however, is that what we call our 'Four C's' are still vitally important but they have been redefined for us (and everybody, for the most part).
Communication: The stay at home directive has redefined communications. We've had to look at online tools to try to replicate that ability to just drop in and talk to one another.
Collaboration: Losing that ability to bounce ideas off of colleagues on an ad hoc basis has required us to look hard at what online tools can best replicate that.
Critical Thinking: This is something we did in meetings sitting across from one another. Now we must use video to try to replicate that environment.
Creative Thinking: This is the one 'C' where being at home helps. Having the ability to be alone without colleagues constantly needing something has enabled me to think more creatively.
In our stores, we've experienced massive swings in demand and a completely different type of customer. We've gone from panic buying to scary quiet in a matter of weeks and we've seen our customers go from obeying very stringent rules around distancing and sanitization to being defiant about being told what to do. It's been hard on the team for sure. Having this invisible enemy in the forefront of our minds and trying to do everything we could to make sure that both our customers and staff are safe, created a lot of anxiety.
We don't know how long this is really going to last or if it will return later in the year, so we have to adapt and change now if we want to be relevant in the long term.

John. I believe many of the new operations processes will be centered around human interaction. The checkout process is going to be dramatically different both from a queuing perspective as well as the overall journey from checkout lane to exit. Government regulations will likely be put into place to dictate some of this.
This means that retailers, who have historically been very rigid in their processes, will have to become more flexible when it comes to checkout. We may not go as far as Amazon Go in all environments but we will likely resemble that model more then what we have historically had.
With the explosion in ecommerce and associated omnichannel activities like curbside pick-up, it will dramatically affect the store. We'll likely see store redesigns that will incorporate smaller selling space and greater fulfillment space. Micro-distribution centers inside current footprints are gaining major traction and with the growth in frictionless / contactless and with the new economics of the store environment, this makes a lot of sense.
----

Dave. How can technology enable more efficient operations when the full workforce may not yet be available?

Mark. As I mentioned earlier, I think technology is the best enabler in our current distributed environment. Communication is critical and without collaboration tools such as Teams, ideas and problem solving become far more difficult, if not impossible. The distribution of the workforce I think is going to be with us for a while. Certainly the isolation won't end suddenly. For us, our return will be done in a staged approach.
As an IT executive, the new demands on my time has really shone a light on the importance of technology across the board. Technology touches every single element of every part of our business and I certainly have never been as busy as I have been in the last 4 months. Many of the technology initiatives that were previously deemed 'nice to have' have been reclassified as critical. And in our distributed environment. we've been forced to very quickly identify those things that are going to work for our business, pilot them and test them. In some cases, we have been able to derive similar or better outcomes that we would have if we did have a regular workforce.
It took a pandemic to get there but we are seeing the true value of technology. It's a challenge investigating and sourcing all of this technology and knowing all the right parts of the business to plug it into but we are embracing it as whatever the new normal might be we will be here to take it on.

John. As I mentioned before, the checkout process is going to change. I think the use of sensors across the store will drive great benefits for a more automated checkout as they will be used to add to cart, etc. I also see cameras in much greater use for things like checkout inventory control, and replenishment activities. This will have great appeal, especially when labor is tight and the price of being out of stock is so high. In addition, these devices connected to AI solutions will add tremendous value as it can traffic patterns to purchases and can focus on products most valuable to customers.
Right now, I think products in the grocery segment are ordered generally to satisfy the vendor, not the customers. These tools will help change that equation and put the customer first.
Finally, if you're not digitizing your business from end-to-end now, you are jeopardizing your existence. 2020 has accelerated digital transformation requirements 3-5 years in my opinion.
About the speakers: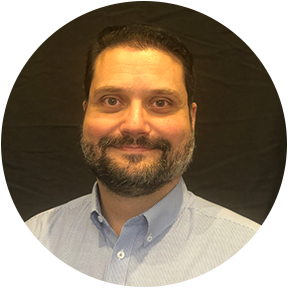 Mark Finocchiaro
Mark leads IT for My Chemist, Australia's largest drug store chain.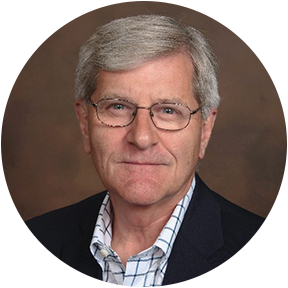 John Lauderbach
A retired CIO of Fresh Market and Roche Bros, John is a fractional CIO at Fortium Partners.