Stores still matter. Does the store associate still matter? A look at how technology and the store associate factor into today's store environment.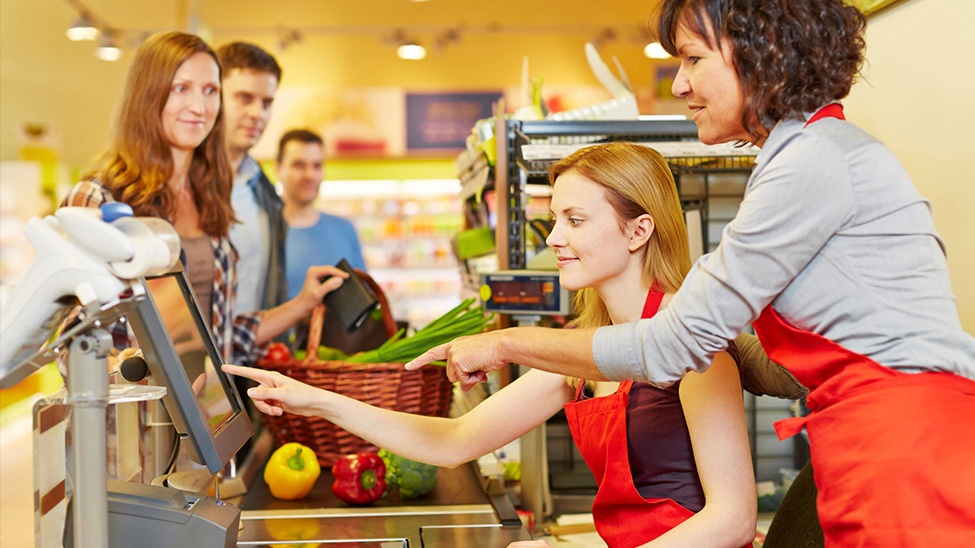 Ever since the rise of the department, big box, and chain store model, retailers have been trying to get back the 1:1 experience of retail lore when the retailer was the owner of the store, provided personal service, and 'everybody knew your name'. Of course, as so many retailers pursued growth and scale over the last 25 years, the focus invariably centered more on efficiency vs. customer experience. The metrics by which public and equity-backed retailers were being judged (and their executives compensated) – company sales, store openings, etc. –gave them little choice in terms of where to focus.
In addition, customer experience has always been more challenging to scale, as it requires a dedicated effort around the massive employee base of store associates. While a few retailers have always made customer experience part of their DNA, and therefore have put the technology and processes in place to properly train their associates, these retailers have been the exception rather than the rule.
Today, the exception now has to be the rule in the brutal world of retail. The broader industry is waking up and currently is in a drive to bring relevance to the store associate through better training and tools. The store is again looked at as a competitive differentiator which suggests there needs to be a push to get in-store labor aligned with the mantra of the day: customer experience and engagement.
As retailers look to prioritize such initiatives, there is no shortage of solutions and guidance to tap into. There are literally dozens of solution providers and workforce consulting firms that are seeking to tackle the problem of the store associate being out-gunned from a product knowledge perspective by the very customers they are trying to serve. There are many more trying to enable retailers to ensure they have their associates in the right place, at the right time to ensure customer satisfaction. A review of the exhibitor page for the upcoming NRF Big Show has some providers tagged with no fewer than 12 workforce related keywords. The most recent SAP Retail Forum even built its entire theme around the importance of the people aspect of the business.
However, the fact remains that the typical store associate job is low-paying and populated by a primarily younger generation of worker that is not looking at the job as a career. This is no minor issue - turnover is still incredibly high and few software solutions will solve this issue. Current store associate turnover rate averages 65% and is much higher in certain formats, such as Quick-Serve Restaurants (QSR). Costs of minimum wage employee turnover averages $3,328, according to the Hay Group. Do the math – if a retailer has 10,000 associates in the U.S. and is on par with a 65% turnover rate then it costs close to $22M a year just to keep up their store staff.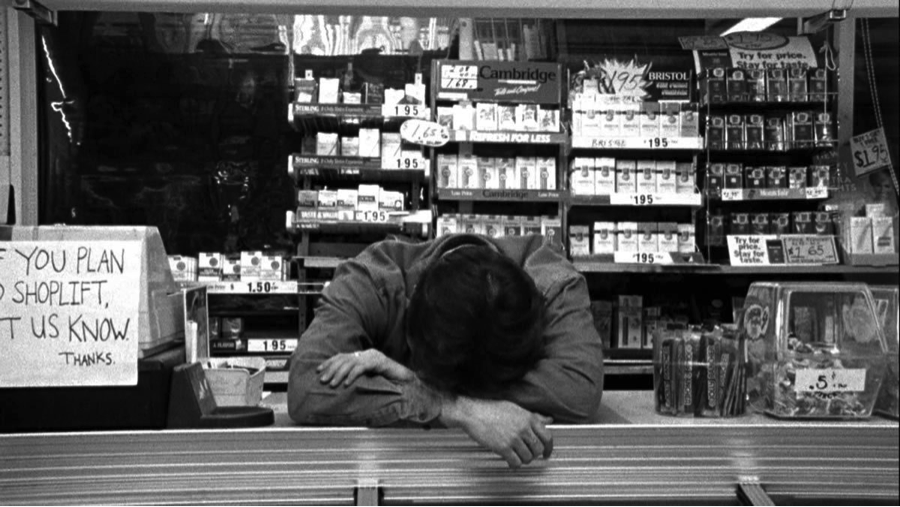 Even with these mind-popping numbers, where is the line between dedicating significant time and resources to building an ideal store workforce and mitigating the built-in churn due to their age and demographics? Factoring in the knowledge that customers are likely well into the buyer journey by the time they walk into the store, what does the ideal role of the store associate become? In my view, they must walk the tight-rope of providing the personal touch when needed (and wanted) and enable the customer, through technology, to have the ability to guide their own buyer journey. Self-services technologies have grown way beyond the faulty self-checkout experiences that still exist. Customers enjoy a comfort level with technology. This comfort can be a boon to retailers because there are tools that enhance both the customer experience and the associate interaction.
Certain formats are better suited for a combination of associate assistance and self-service. Take, for example, consumer electronics or technical items such as camping gear or outdoor wear. Recently, I spoke with a company that created a solution that brings both self-service and associate assistance into clear view. Believe it or not, born out of a display company OnQ, June20 has created a solution that uses an iPad on a rail that slides across a display of products. Leveraging the rear camera of the iPad, it displays full-product detail and specs, effectively creating an online experience inside the store. From a self-service perspective, the solution enables a customer to port the exact details from iPad to phone using the retailer's app and allows for purchase at the moment of inspiration. From an associate perspective, having the details and specs in clear view enables 'guided assistance' and offers built-in training tools for them to learn product details. Pretty slick.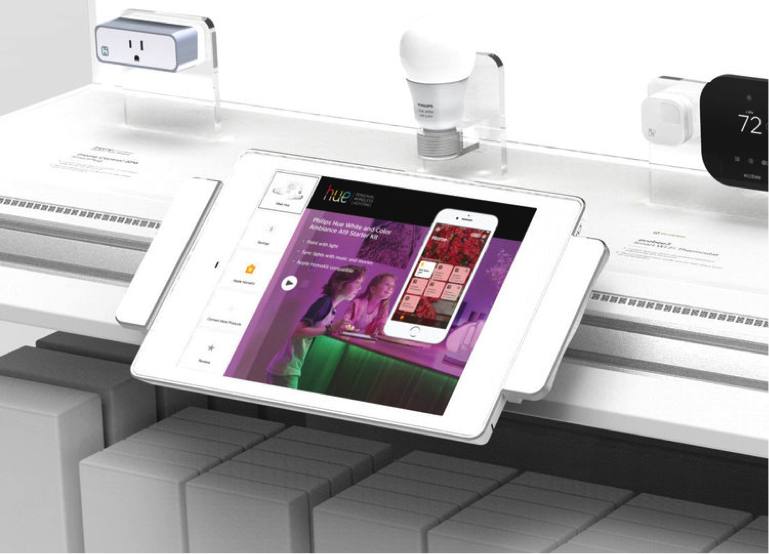 courtesy of june20.com
For every nicely curated associate experience (such as recent trip to a Lucky Brand store where the associate took great pride in trying to outfit my picky daughter), there are 10 where no help is provided. As I detailed in a recent blog, self-service solutions such as Findmine enables a shopper to build a complete outfit based off a single item of clothing. From that point, an associate should be leveraged to find those items, either in-store or online to complete the outfit. These are just two examples. Clienteling solutions abound and as augmented and mixed reality solutions come online there will be multiple use cases where associate assistance and technology-enabled self-service will intermingle to enhance the customer experience.
We've read a thousand times that the customer is more knowledgeable than most store associates when walking into the store. We also know that due to pay, age, and demographics, it's a difficult task to get these workers to care enough about providing good customer service. Does this mean that efforts to better train and retain these 'last mile' workers should not be pursued? Of course not. These efforts should not only continue but should be prioritized to put meaningful strategies into place to leverage associates' strengths with the power of technology. I don't believe the goal of technology should be to replace the store associate. In most cases the human element is important to the shopper journey. Technology, however, should be leveraged to support and enhance the associate's mantra of delivering on the customer experience and engaging when and where they want to be engaged.