They came, they conquered, but now what? As DNVBs experiment and scale their brick and mortar strategy, they must overcome operational hurdles while remaining true to brand.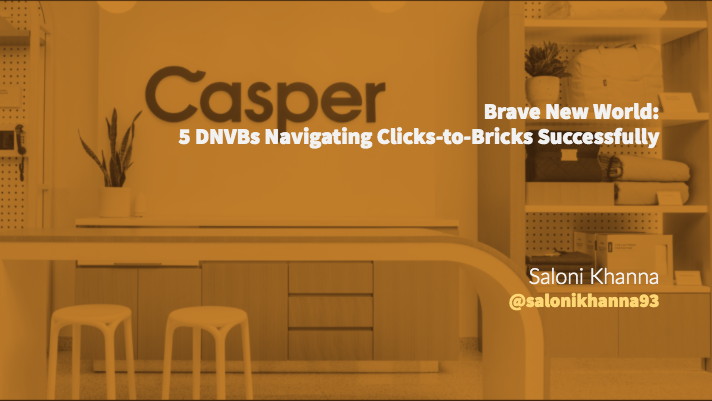 Digital native brands are set to take share from brick-and-mortar rivals across categories. DNVBs that started with a single buzzworthy product or supply strategy, are now growing their market share and product portfolios by leaning on a click-to-bricks expansion strategy.
More than 30 DNVB brands opened stores in 2018. Among them: Snowe, Warby Parker, Allbirds, ADAY, Away, Glossier, Cotopaxi, Ministry of Supply, Leesa, Casper, The Tie Bar, IndoChino, Bonobos, Lively, Burrow, Nisola, Rent the Runway, Universal Standard, Cuyana, Nest Budding.
As stores prove their worth for maturing DNVBs, they plan to collectively scale to 850 stores in the next 5 years. DNVBs report increased digital sales in areas with physical presence in comparison to areas with no stores:

As lines blur between DNVBs and traditional retailers, these brands must ensure the ability to retain their unique identities while scaling operations and stores. One could say DNVBs are finally "growing up" from shoppable billboard stores to a complex network of operations, but they stand to lose some amount of flexibility due to increased investments, and attract greater scrutiny from everyone: customers, investors and employees.
Hypergrowth of any kind can be as painful as it can be joyous. For a digital native brand, the operational gulf between operating its first few stores to scaling to its first twenty or hundred is huge. For every Warby Parker, there's a Pirch.
DNVBs looking to grow their store footprint rapidly would do well to learn from established incumbents, as well as from the experience of their peers. Here are 5 DNVBs we admire for their true-to-brand store expansion strategy.

Category: Mattress
Number of Stores: 9
Store Expansion: Aggressive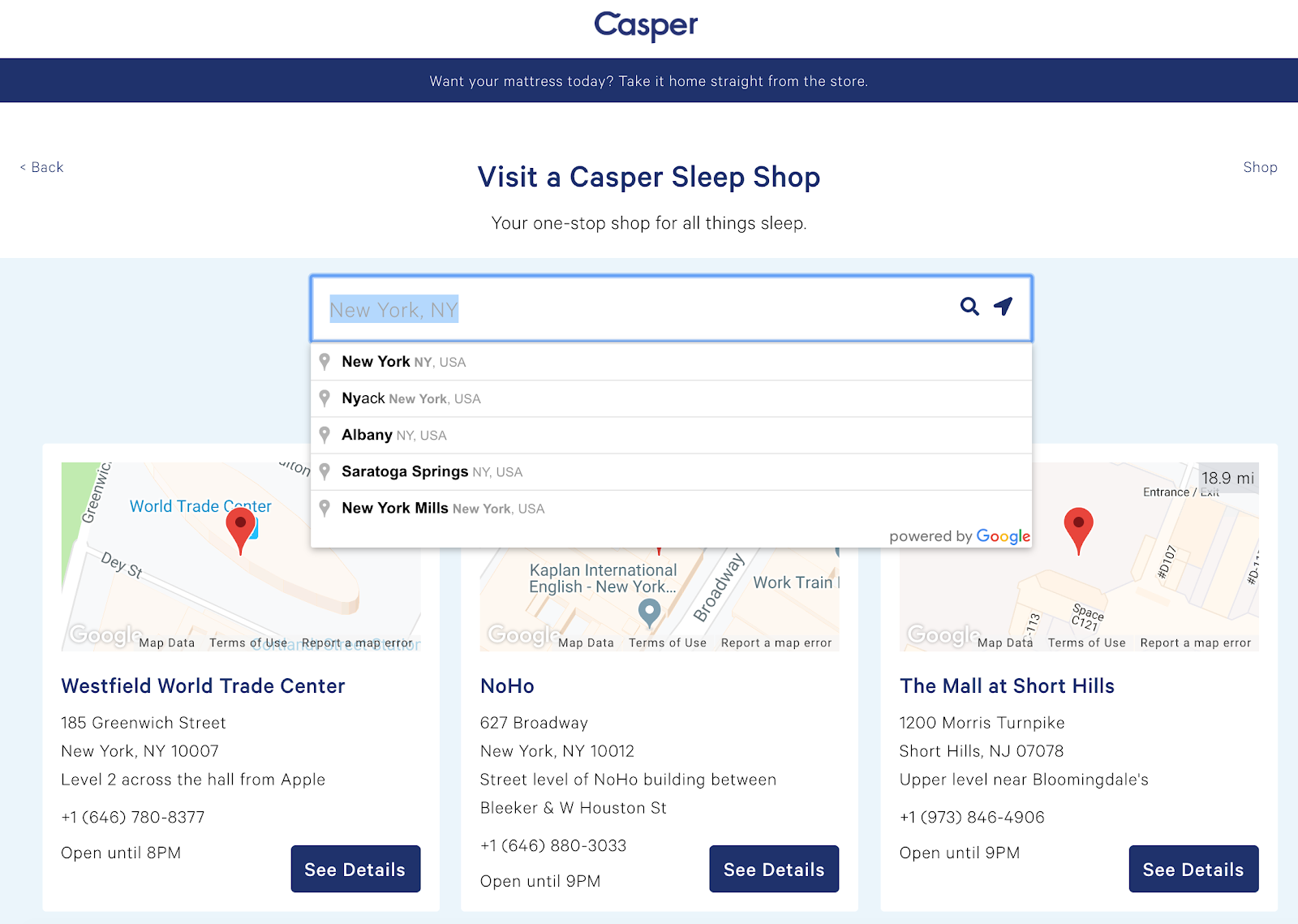 Coined as the unicorn of retail in 2018, Casper launched their first standalone store in NYC (2018) after enhancing five beta store concepts that they evolved over 2 years. For a brand that believes consistency is what allows stores to scale at pace, they make small tweaks based on location to align with customer preferences, such as the store's music playlist, and whether the store carries pet products or not. While they continue to experiment and innovate, the brand is poised to open 200 stores in the USA, and 2 locations in Canada by 2021.

Category: Women intimate wear
Number of Stores: 1
Store Expansion: Aggressive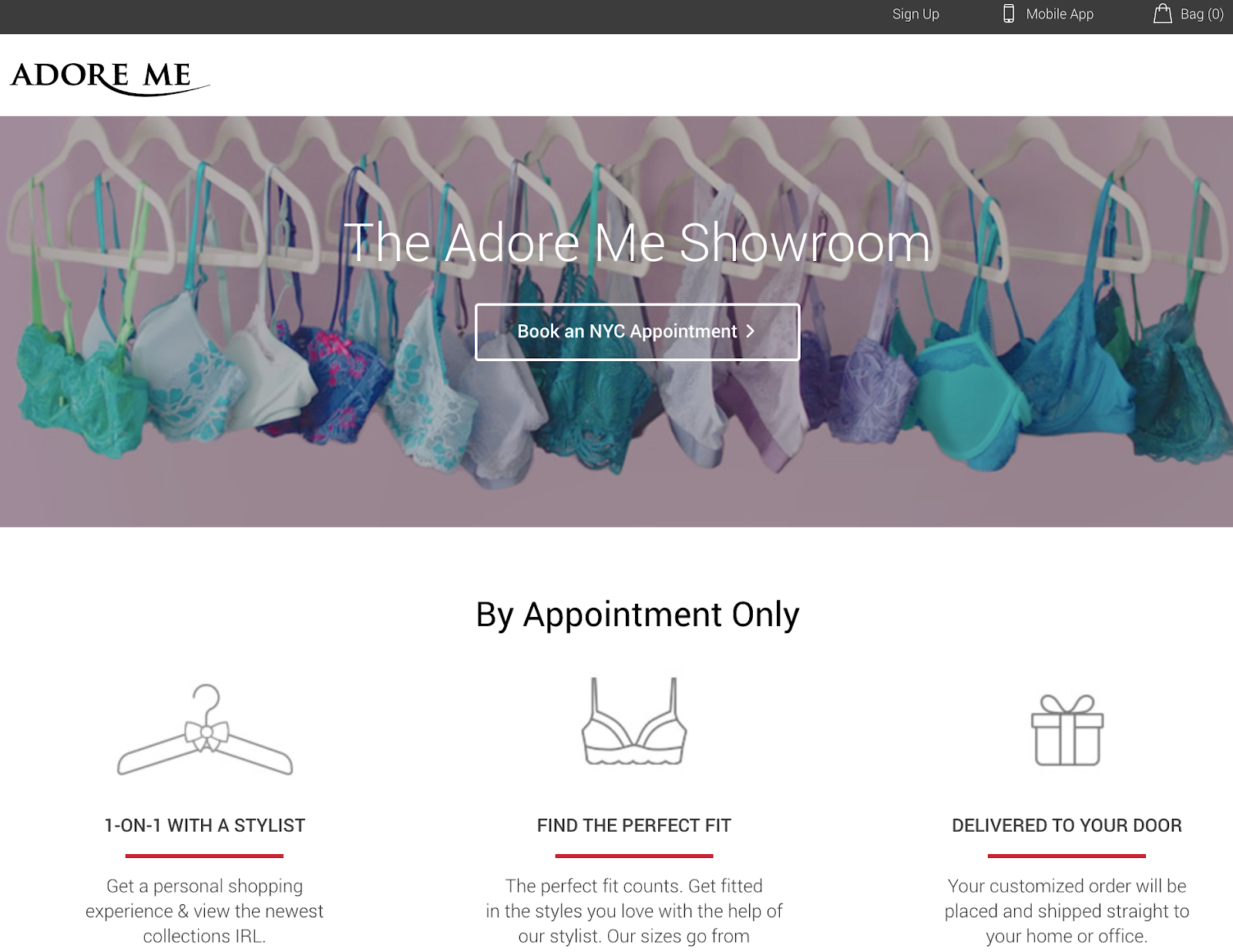 As category stalwarts Victoria's Secret sputter, the opportunity only grows for online intimates brands such as Adore Me, ThirdLove and Harper Wilde. Adore Me has aggressive plans to expand to 200-300 stores over the next 5 years, after an initial pilot of 10 locations in 2019. The showrooms are designed to provide multi-faceted value: as a space to foster community (some will feature an in-store bar), as a place for high-touch customer service (shoppers can book appointment sessions with stylists), as a hub for product trial and omnichannel delivery (try-in-store, buy-online), and as a seamless commerce experience (mobile checkout).

Category: Footwear
Number of Stores: 6
Store Expansion: Moderate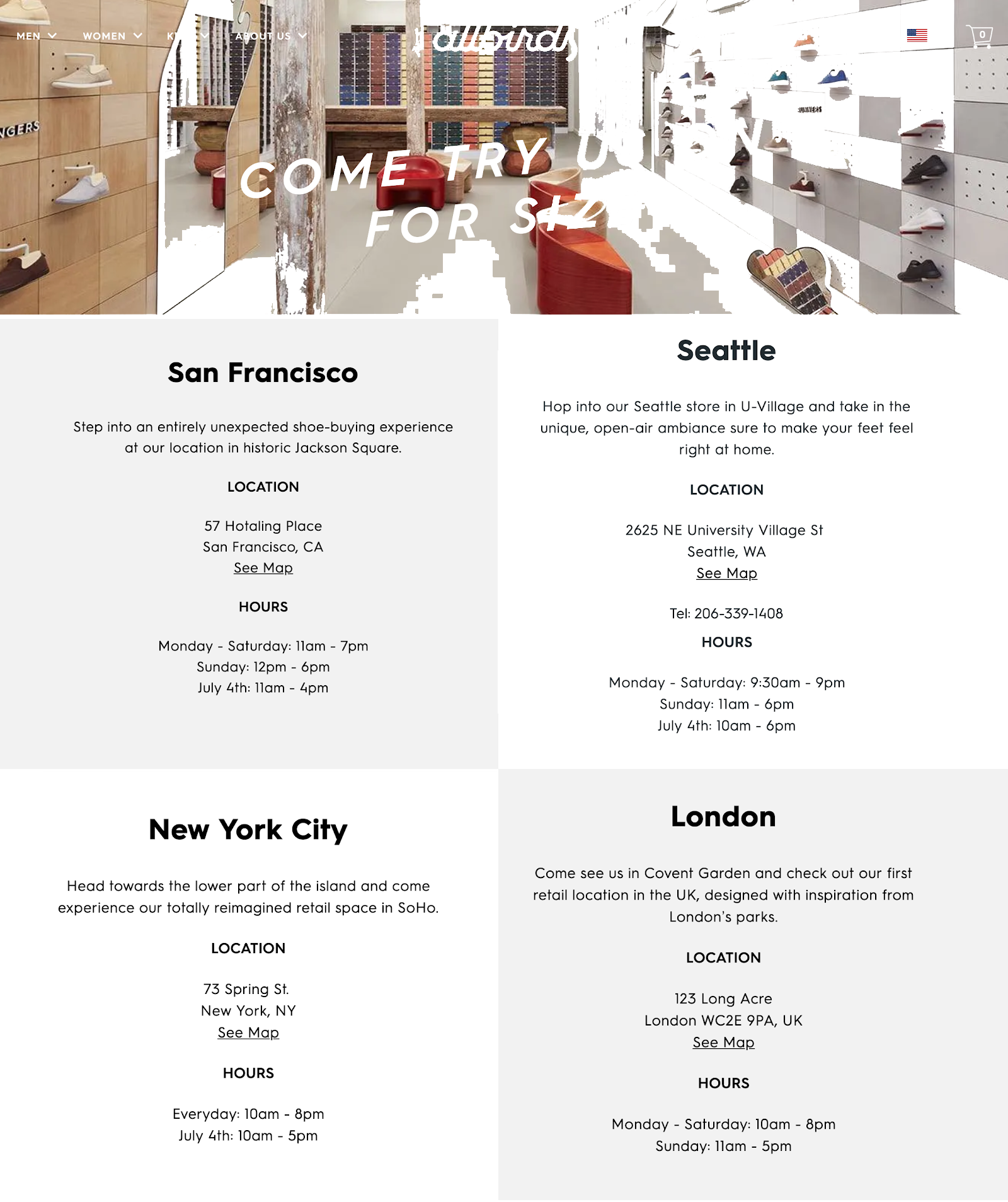 The trendy, Instagrammable brand's store design entails being "unintentionally un-designed," "using natural materials," and being comfortable - the same principles the formerly pureplay footwear brand applied to its product. The brand launched its first flagship in 2018. It continues to grow selectively, with 8 locations currently across the US. They also plan to launch locations in LA and Washington D.C. this year, along with 2 permanent locations globally.

Category: Athleisure
Number of Stores: 9
Store Expansion: Moderate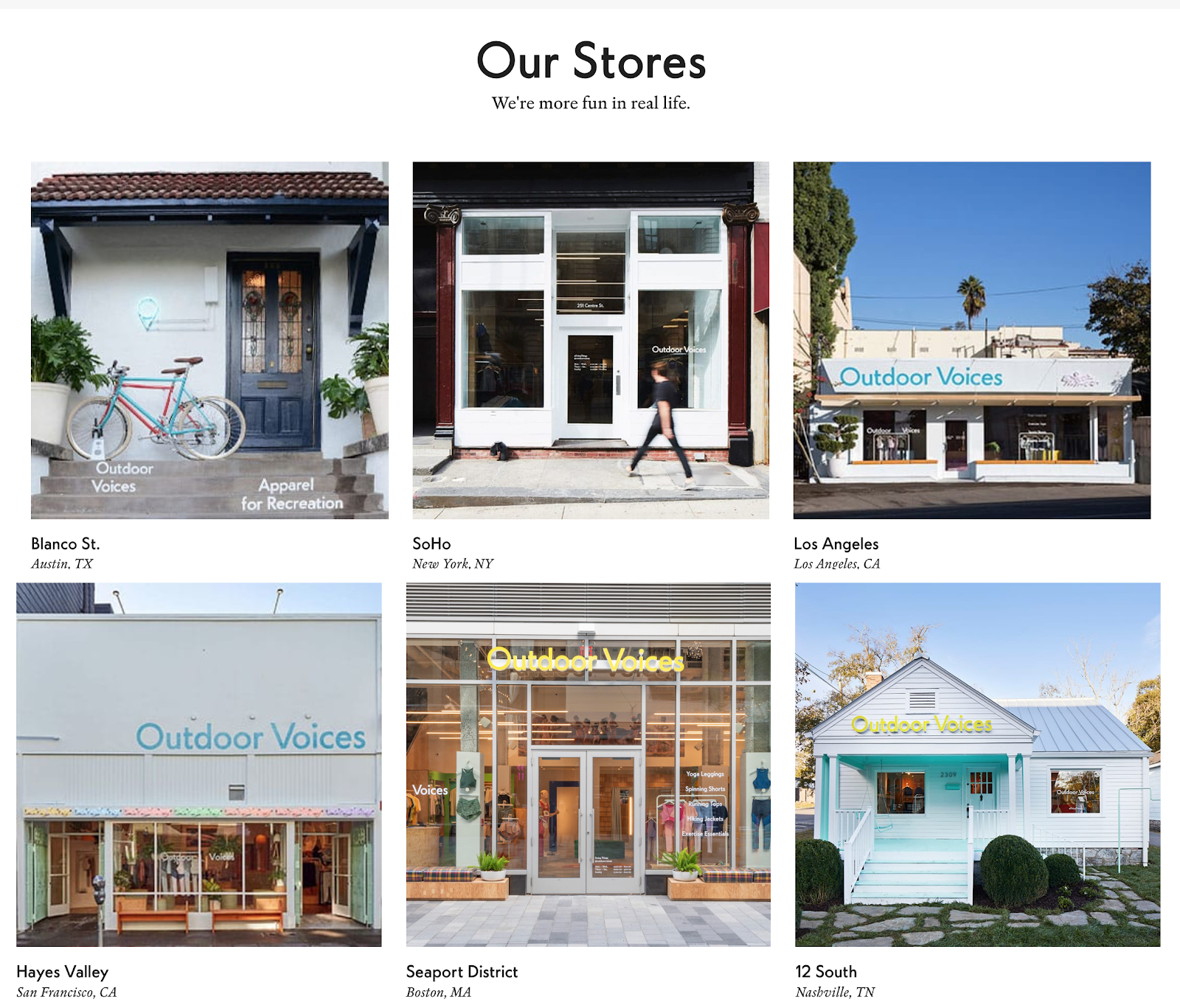 The athleisure brand that was founded in 2013 quickly scaled to 9 locations with plans to open a new "beacon" store in New York's Flatiron district later this year. The brand has added new technology that allows customers to purchase online and pick up in-store or ship-to-store, pay for their orders using Apple Pay, and engage with a store associate for personalized recommendations to expedite and simplify the shopping experience.

Category: Made-to-measure men's fashion
Number of Stores: 46
Store Expansion: Aggressive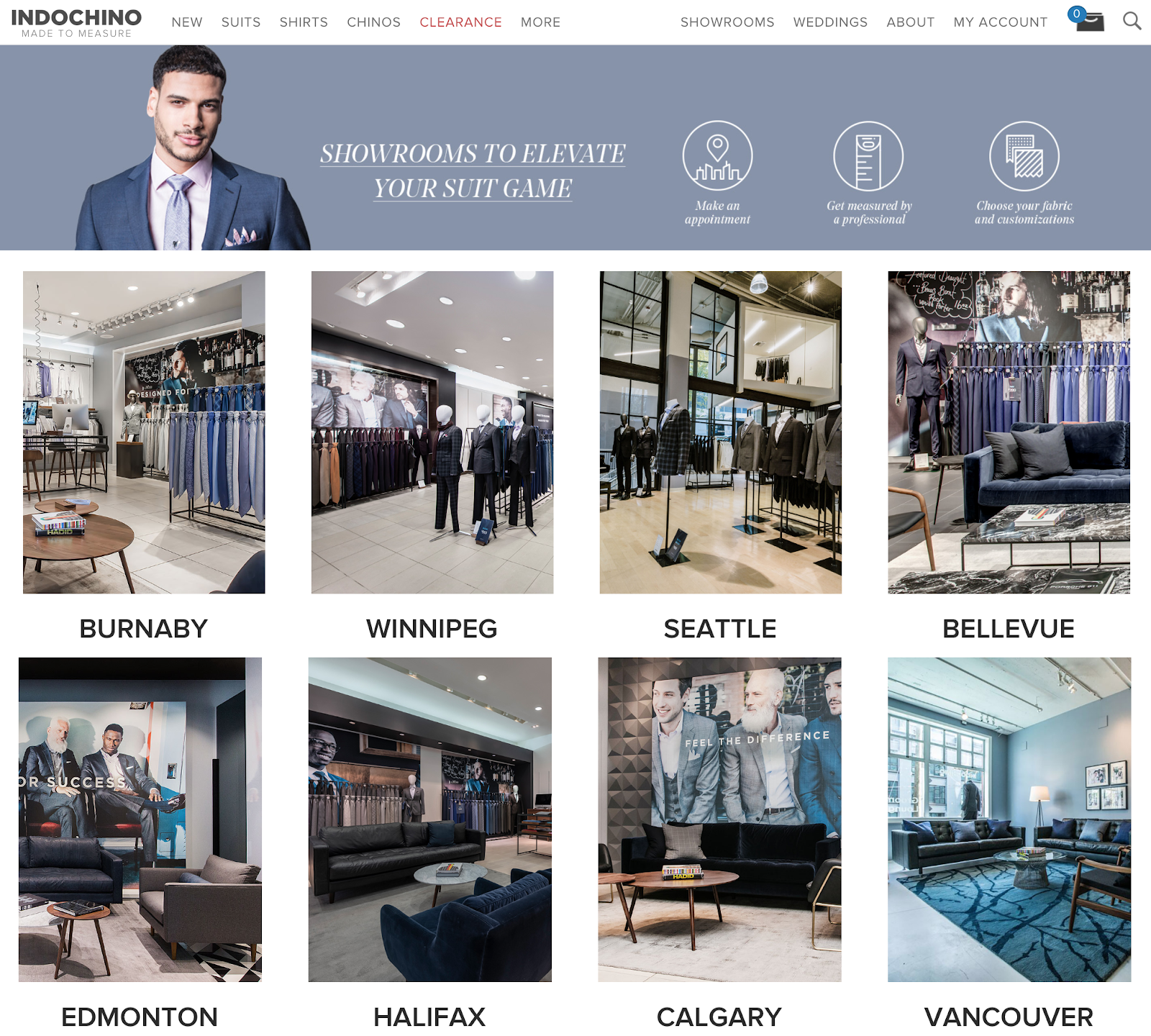 Inspired by the notion that men don't need to spend a fortune on a custom wardrobe, Indochino, with 46 stores, has become the largest made-to-measure menswear brand in the US. The stores offer a luxury tailoring experience with the help of Style Guides who take measurements, assist with fabric selection and offer personalization options. As the brand reports 50% year-over-year growth, it plans to expand into new markets and launch new services by investing in the right technologies such as instant chat, central customer data and joined-up email communication.
----
Physical stores can be an integral part of any brand's retail strategy, offering a hub of experience, engagement, commerce, fulfillment and service. DNVBs have a unique opportunity to redefine the role of stores to enhance their value proposition. They must do so, however, with creativity and authenticity. All while navigating the many pitfalls of scaling store operations.