In this blog post, we'll explore the key factors that enterprises should keep in mind when selecting their next-generation commerce platform.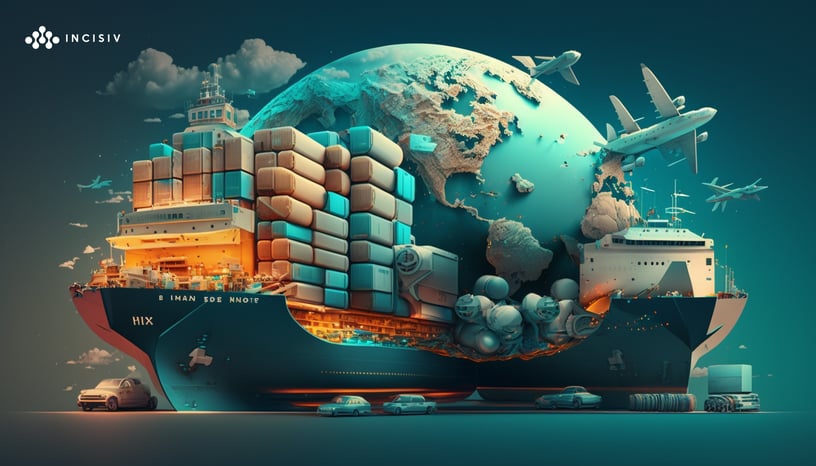 The High Cost of Outdated Commerce
In today's fast-paced digital economy, enterprises must adapt quickly to changing consumer demands and technological advancements. However, many enterprises are still relying on outdated commerce systems and strategies that can no longer meet the evolving needs of the business. This mismatch can result in increased costs, reduced customer satisfaction, and missed opportunities for growth.
According to recent studies:
46% of global B2B buyers rank product customization as a top purchase factor, with cost savings far down the list.
49% of B2B buying across the US, UK, and China occurs online, and 90% of B2B buyers would switch to a competitor if a supplier's digital channel couldn't keep up with their needs.
To stay competitive, enterprises must rethink their commerce systems and strategies. Selecting the right commerce platform is a critical part of this process. This blog discusses the key factors enterprises must consider when choosing their next commerce platform.
Customer Experience
Do you still need to rely on outdated commerce systems and strategies that fail to deliver a great customer experience? If so, you're putting your business at risk. In today's digital economy, customer experience is no longer nice to have. It is a must-have. And, if you don't get it right, you'll pay the price.
Differentiating in customer experience is crucial for long-term success for businesses. And, if you are still relying on legacy commerce systems and strategies, you're missing out on the opportunities to enhance customer satisfaction, retain loyal customers, and increase sales.
On the other hand, if you embrace modern commerce technologies and practices, you can deliver a customer experience that sets you apart from your competition. E.g., using modern technologies like machine learning and AI to optimize pricing and promotions in real-time and to offer personalized deals to each customer.
Scalability and Flexibility
As your business grows, your commerce operations must evolve with it. It would help if you had systems and strategies that are scalable and flexible, able to accommodate changing customer demands, market trends, and business priorities.
Legacy commerce systems have limitations in their ability to scale and adapt to changing requirements, leading to increased costs, reduced efficiency, and an inability to meet customer demands.
However, modern commerce technologies and practices are designed to provide scalability and flexibility. They are built on open, modular architectures that enable businesses to easily add new capabilities, such as support for new channels, languages, currencies, and markets, as their needs evolve.
Security and Compliance
Security and compliance are critical factors in today's digital economy. Customers expect their personal and financial information to be protected, and businesses must comply with various regulations and standards.
Legacy commerce systems and strategies may not be equipped enough to provide the level of security and compliance that businesses require. They may be vulnerable to cyber threats, unable to protect customer data, and fail to keep up with changing regulatory requirements.
By contrast, modern commerce technologies and practices are designed to deliver the security and compliance that businesses need. They use advanced encryption and authentication technologies to protect customer data, and they comply with a wide range of regulations and standards, such as The Payment Card Industry Data Security Standard (PCI DSS), General Data Protection Regulation (GDPR), and Health Insurance Portability and Accountability Act (HIPAA).
Cost and Return on Investment (ROI)
Cost and return on investment (ROI) are critical considerations when selecting a commerce platform. Businesses need systems and strategies that deliver value and generate a positive return on investment over time.
Using legacy commerce systems and strategies can be a costly and time-consuming headache for businesses. These systems often require extensive customization and integration, leading to increased costs and reduced efficiency. Moreover, they may not deliver the ROI businesses need to stay competitive in today's fast-paced market.
In the world of enterprise commerce, it is crucial to have access to modern technology architectures that can help businesses reduce deployment costs, optimize ongoing maintenance costs, and increase overall ROI. While cloud solutions are often touted for their significant cost savings, it is important to note that on-premise deployment models can also have their advantages. Therefore, it is imperative that companies have the freedom to choose the deployment model that fits their unique strategy and needs. Cloud deployment can eliminate the need for on-premises infrastructure, provide automatic updates and maintenance, reduce the need for ongoing maintenance and support, and free up IT resources. However, on-premise deployment can offer increased control and customization over the system, as well as greater data security and compliance. Ultimately, the choice between cloud and on-premise deployment should be made based on each company's specific requirements and goals.
Similarly, advanced analytics and reporting tools provide businesses with detailed insights into customer behavior and other key metrics, allowing them to identify areas where improvements can be made and focus their resources on the most effective initiatives.
Accelerated Development and Technology Reuse
Enterprises must keep up with the fast-paced digital economy by quickly developing and deploying new technologies and features. But traditional development methods can be inefficient and expensive. Modern commerce technologies offer a solution by allowing businesses to reuse existing technology components and accelerate development.
Technology reuse involves leveraging pre-built components to reduce development time and cost and improve quality and reliability. Microservices, a modern commerce technology, offers a modular, reusable architecture that enables businesses to develop and deploy new features and services efficiently.
Accelerated development, enabled by technology reuse, allows businesses to respond to changing market conditions and customer demands more effectively. By reducing development time and costs, businesses can experiment with new features and services, iterate quickly, and test new ideas without significant financial risks.
The Road to Commerce Success
Enterprises must modernize their commerce operations to stay competitive in the fast-paced digital world. Businesses can build a more sustainable, efficient, and customer-focused commerce operation by choosing a platform that prioritizes customer experience, scalability, security, cost-effectiveness, and accelerated development. Ignoring these crucial factors can lead to missed opportunities and a loss of customers to competitors. Keep your business from falling behind, embrace modern commerce technologies, and secure future success.
Enterprise Commerce Buyers Guide: