As retailers struggle with excess capacity, too much product, and a need to enhance the customer experience, it's time to experiment with new (and old) ways of doing things. The marketplace model just may be that way.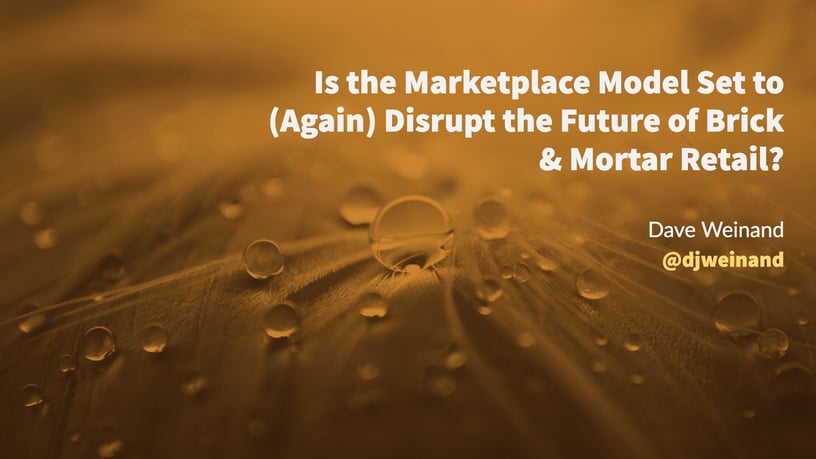 The concept of the 'marketplace' can be traced back to the very roots of retail. Separate vendors gathered in a central location and sold their wares alongside other vendors in what then could have been classified as the 'store environment'. Fast forward a few thousand years, blow past the rise (and in many cases, the fall) of the neighborhood store and the mall and look to the rise of ecommerce to adopt the marketplace concept and grow it to levels no one could have predicted. Amazon, with 2017 ecommerce revenues of over $112B (this doesn't include AWS), can attribute over 50% of that number to its marketplace of 3rd party sellers. Alibaba, eBay and others have built their model on the marketplace concept. A major part of the success of ecommerce has been its ability to provide a channel for countless products and brands that normally wouldn't have seen the light of day in traditional retail channels. For consumers, it has enabled discovery and a level of choice never before available.
Back to the Future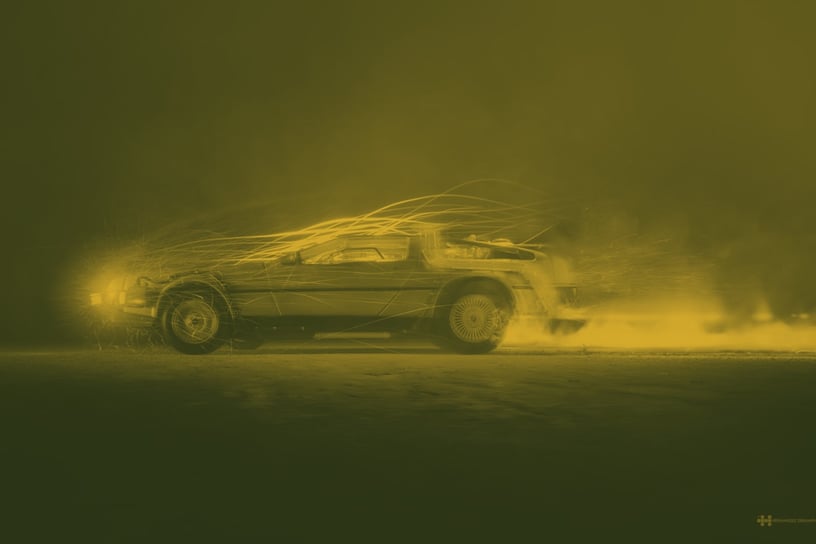 While it's true that since the turning of the new millenia the marketplace model has been primarily the purview of the ecommerce model, there has been a recent resurgence of the model in the physical store environment. Many different variations of the marketplace model have emerged and there are multiple factors contributing to its recent popularity:
Unbridled Growth: It it well documented that the US is over-stored. The so-called Retail Apocalypse, which is a synonym for massive store rationalization, has also caused many retailers to look at alternative options to use their space in lieu of just closing.
Proliferation of Product: As stated earlier, the choices retailers have across any spectrum of product lines are almost limitless. While the growth of ecommerce has helped the rapid expansion of product, brands and manufacturers are still desperate to be selected as a supplier to a retailer with a physical presence.
Increasing Complexity: Retail is damn hard and to acquire the expertise to market, merchandise, and control supply across multiple channels is not done quickly or easily.
Changing Customer Expectations: Customers now expect unlimited choices but they also expect their store experience to provide them the ability to compare products and get expert advice.
From the Horse's Mouth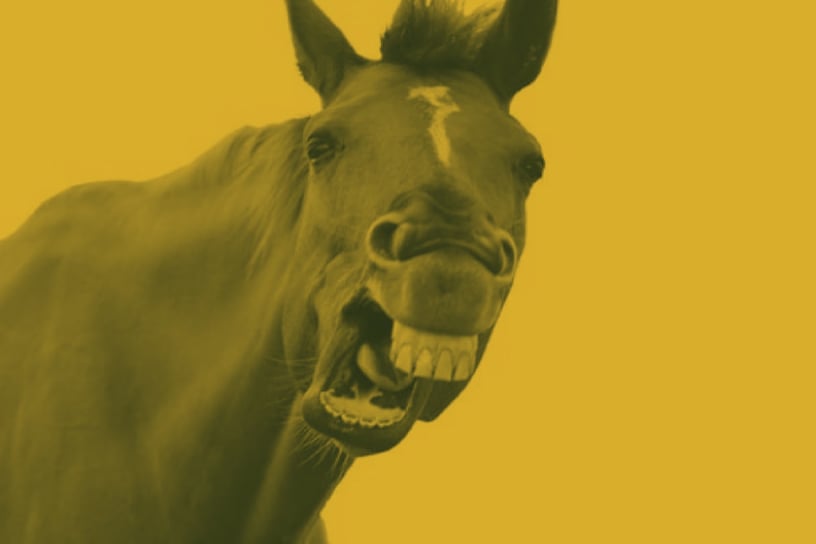 I spoke to several industry experts that are leveraging the marketplace model in their businesses. Their perspectives as to why the marketplace model is sparking the interest of brick & mortar retailers and brands yield insights all retailers need to consider.
Featured in This Blog:

Mohammed Rajani
Director, New Business Development, Strategy, and Innovation
Macy's
Eric Ho
Co-Founder
GoodGoods

Paul Chapuis
CEO/Founder
OnQ & June20
The Evolution of an Icon
The challenges of the department store model, and in particular Macy's, are well documented. As a chain that is stuck in the dreaded 'middle' between the high end luxury chains and the discount chains, Macy's has recognized the need to transform its business.
While department stores like Macy's are no strangers to partnering with brands (i.e. store in store), they have also created a team to test new concepts and models. From that, they are executing on two marketplace tests. The first was to bring in consumer electronics curation retailer, b8ta, to set up a store at the entrance to the flagship NYC store. b8ta is a marketplace model in and of itself, charging the up and coming brands they carry $300/month for a display and providing analytics back to the brand on sales and traffic. At close to five months since its opening, Macy's Mo Rajani confirmed that traffic has been phenomenal in the b8ta section and that "customers are loving the engagement factor". He noted that the b8ta store has "elevated the in-store experience and allowed our customers to check out new tech products regularly." Of course traffic and in-store experience needs to lead to sales and it's unclear if the b8ta test is doing that.
It is likely that the b8ta store will not be a profit center but will serve as a 'test kitchen' to learn and iterate for Macy's bigger concept, 'The Market' at Macy's. As stated above, there has been a massive proliferation of brands that have leveraged ecommerce to grow. As Mo correctly points out - 'for brands to scale, they need to be in physical locations engaging with customer'. Macy's is looking at this as an opportunity. According to Rajani, "The Market @ Macy's is a retail-as-a-service platform for brands to leverage Macy's national scale and expertise in staffing, visual merchandising, marketing, and store operations without a long-term commitment. Brands, big and small, have the opportunity to truly use the store as a media to engage with, and learn, from customers." As larger brands such as Ralph Lauren and Coach have cut back on inventory supplied to department stores, it only makes sense for Macy's to partner with up and coming brands to add freshness and discovery to it's assortment. What is most interesting about the model, however, is that they can generate revenue on both sides - on the sale of the products AND as value added service to brands that need physical exposure.
From Big Box to Boutique
While Macy's is a complex retail environment that is looking to evolve a lot of its business, there are other models that have emerged that don't have the legacy issues of established retailers. GoodGoods, a NY based retailer that has just wrapped up it's latest pop-up store, has even eschewed the 'marketplace' name for a more new generation term, 'collaborative retail'. Like The Market @ Macy's or b8ta, GoodGoods rents their space to designers and brands and provides value added services such as technology and analytics. Co-founder, Eric Ho, is in fact not a retailer at all but an architect and he looks at the the physical space through a different lens. According to Ho, "we are stepping up to play a role that property owners do not, breaking down the high cost of retail rent to serve multiple brands in spaces that traditionally only serve one brand at a time, while adding the space-as-a-service component to it."
Ho also understands that retailers, regardless of size or scale, face the same challenge - the need to 'create authentic engagement with customers'. The GoodGoods model is to curate multiple unique brands, regardless of size, and tie them together as Ho puts it, 'through content, storytelling, and experience'. While GoodGoods leverages their expertise in these areas (the other co-founder Rosa Ng does have a fashion retail background) and others such as gathering insights and data from customers, the company doesn't have the weight of having to purchase inventory and set price point. A clean model indeed.
Here Comes the Brands
When a brand itself becomes a draw for a retailer to partner with, the balance of power begins to even out. This can come in the form of a marketplace model or for bigger brands/retailers, it can look more like the store-in-store model. While the store-in-store model is nothing new, it certainly is evolving as many of the new partnerships are not only brands but other retailers themselves. Paul Chapuis, who founded a major display company, OnQ, as well as an interactive technology platform for brands, June20, explains that this can be very advantageous for both. 'For the host retailer, they can remove themselves from the liability of a failed product. For the supporting retailer, they have far easier access to real estate and much greater reach for their brands." In addition to these advantages, legacy retailers add cache to their brands by partnering with cool, new brands. The Macy's/b8ta example is one. Others include Everlane/Nordstrom, Target/Casper, and Kohl's/Aldi. These examples also serve to solve the 'excess capacity' problem facing legacy retailers.
Chapuis adds that these types of models can add consistency to the store experience. "You need to look no further than the disheveled mess that is the headphone aisle at Best Buy, he states. All the brands there are controlling their image and Best Buy is happy to sell them the space, but there is no consistency of experience. It adds confusion for the shopper."
Partnering with a retail brand that sells a portfolio of products and has retail experience in terms of merchandising and marketing, is an easier model to build upon. I anticipate this trend to explode in the coming months and years.
The good news is that we're seeing a great deal of experimentation in the industry right now. Retail has been facing a fundamental shift for several years now and looking at models that can can be mutually beneficial to both sides will ultimately create a win-win for the customer as well.