The 2017 production of NRF's Shop.org just wrapped up in LA this past week. Not unlike retail itself, the event is undergoing a transformation and the question is; Do the 'customers' have the patience to wait for the show to adapt?

Shop.org rose to prominence in the shadow of the massive growth of ecommerce and digital. With the rapid success of ShopTalk and growth of smaller regional events, it became necessary for the producer, NRF, to focus on defining a new identity for the show. Having produced events big and small for many years, I can tell you that it is a herculean task to re-invent a show if it is considered by the industry to be waning or outdated. Not unlike traditional retailers looking to reinvent themselves to remain relevant and 'up the experience' for their customers, Shop.Org had to do the same.
So how did they do? From 'this guy's' point of view they did a very nice job of reinventing the show to make the experience more impactful for the attendees and the exhibitors. Like in a retail environment, the value and the perception of a brand never has just one variable. It's a combination of variables that makes up the experience. As I see it, the exhibit mimics the store environment and the content, the product. What I liked about both: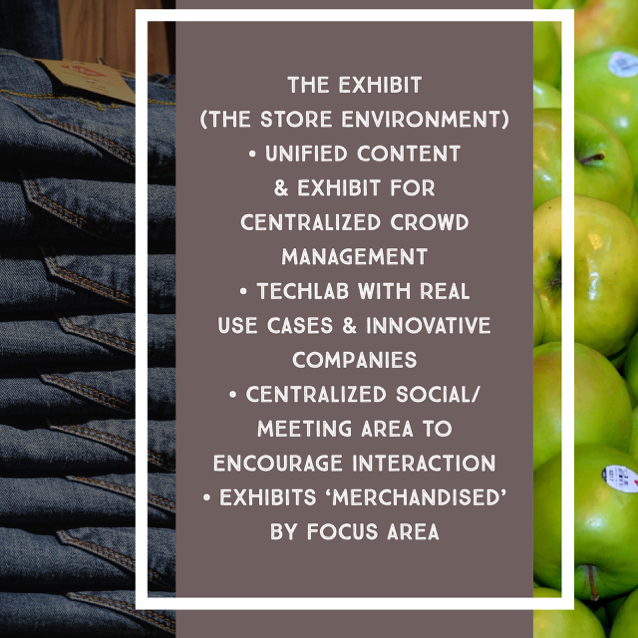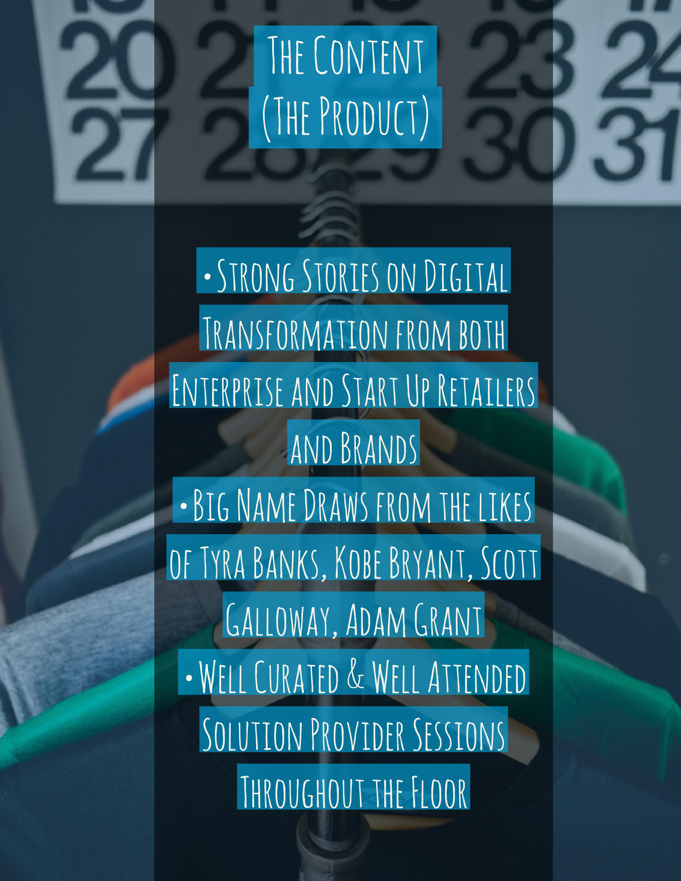 I did hear rumblings from the exhibitors that there wasn't enough 'traffic', which is fair. Three forces were at play here – First, there was a very full agenda of content throughout the day, including exhibitor driven tech sessions. These had great attendance throughout, thereby hurting 'traffic'. Second, by moving the content onto the floor, Shop.org thought it justified to no longer offer the free pass to retail expo, hence also hurting traffic from the ever frugal retail ecosystem. Finally, it was a big space and it's always a fine line between creating a new experience through open spaces and networking areas and creating the 'buzz' of a crowded and active floor. I do believe that NRF took many of the right steps to bring its digital show back to prominence and I wouldn't bet against them or their influence in the tight knit retail industry. The show may not have been perceived as a darling, but it certainly wasn't a dud either.