Digital technologies can drive big benefits for retailers as long as they understand which initiatives their customers value.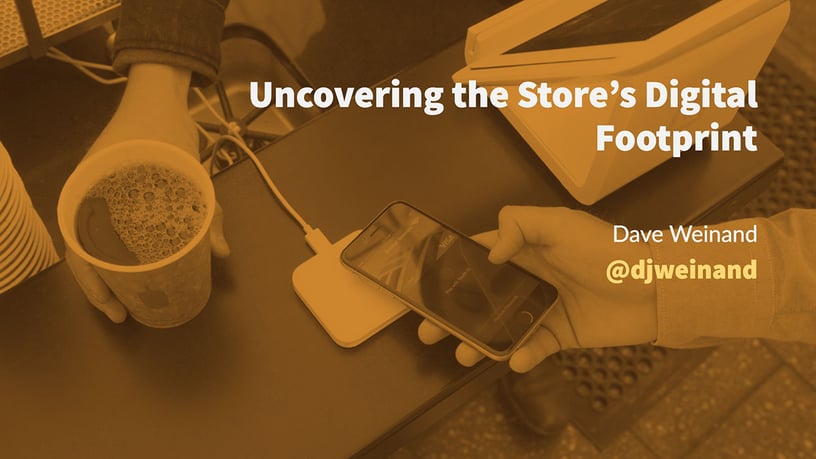 Fast Facts:
Digital influences 75% of all in-store purchases, and 50% of consumers use their smartphone while in-store.
92% of consumers value product availability as the primary driver of a good experience, while only 45% of retailers believe they excel on that front.
Delivering a great customer experience can yield a 25%+ incremental spend across all generational cohorts.
---
"…Did I ask too much
More than a lot
You gave me nothing
Now it's all I got…"
These timeless U2 lyrics have rung true countless times for today's digital shopper. All they ask from retailers is to meet their most basic expectations of simplicity, value, and a little fun. In the last several years, legacy retailers haven't delivered. This has opened the door for a new generation of retailers that are digital first and are setting the next level of customer expectations.
Digital transformation is tough, especially for retailers with legacy systems coddled together over many years. This built up technology debt makes it difficult and expensive to integrate with newer solutions. Those retailers that have implemented initiatives have had success in certain areas and in others, not so much. However, our latest research shows that efforts are being made to deliver on customer expectations and improve operations through digital, which is good.
The Digital Divide
The lines of physical and digital are more blurred than ever and as that plays out in customers' day-to-day lives, retailers are playing catch up. Digital influences over 75% of store purchases and for the most part, retailers know they need to step up their game. Do it right, and customers will reward retailers handsomely. Delivering a great customer experience can yield a 25%+ incremental spend across all generational cohorts.
However, most retailers are unclear on what constitutes a great customer experience. Many of the customer experience initiatives that retailers have implemented have been in reaction to what best-of-breed or competitive retailers are doing rather than being part of a strategy that is based on knowledge of what their customers find most valuable and solid testing of those initiatives as they are executed. As a result, major gaps exist in terms of what experiences customers find valuable and where retailers have spent time and effort implementing across the spectrum of digital initiatives.
Digital Drives the Next Generation of the Store
As we've known for some time, the role of the store has changed. Many in the industry are experimenting and succeeding with new formats and new use cases for the store. In almost all instances, digital is a primary enabler to execute on new store strategies and in many cases can solve major operational issues. However, retailers are grappling with the usual roadblocks to investment (lack of budget, lack of strategy). There will always be myriad forces fighting for a share of a budget so this is understandable. It is a huge problem if a clear strategy doesn't exist when competitive forces and customer expectations are greater than ever. Digital is table-stakes; not having a clear strategy is a death knell as I see it.
As table-stakes, digital technologies become the new norm for doing business. Most retailers are still trying to catch up with the first wave of in-store digital applications (think customer WiFi, self check-out and digital receipts). However, consumers are ready for more. In fact, consumers are willing to vote with their wallets on retailers that are utilizing the latest generation of digital technologies. Almost 70% of customers would chose a retailer that offered proximity based coupons over one that didn't and close to 50% of consumers would do the same if a retailer offered a VR/AR experience. Even if those initiatives were a little too forward thinking for most retailers, automating the returns process is something that 65% of consumers say would tip the scale for them (yet only 8% of retailers do this).
There is Light at the End of the Digital Tunnel
Of course as analysts it is always easy to point out all of the ways retailers are lagging in terms of their processes, people, and technology. I would say that while not every decision made is the right one, and we know that retailers have more than their fair share of challenges, it would be hard to dispute that the majority of retailers work their tails off trying to do right by their customers.
Retailers do really seem to be focused on investments in digital in the store. Applications such as implementing mobile POS (50%), adding customer WiFi (42%), adding associate mobile devices (42%), and enabling new payment methods (40%) are either in pilot or will be invested in over the next 12 months. Yes, many of these applications are considered table-stakes at this point but it is a good sign nonetheless.
While the sexy customer-facing stuff is the most exciting to talk about, it is important to point out that for latest digital technologies to be utilized to their fullest, retailers need to ensure their infrastructure is up to date and robust. Most of the newer digital applications are delivered via the cloud, which requires substantially greater bandwidth and lower latency. If an application is slow or not working properly, it creates friction for the consumer. In the consumers eyes, a poorly delivered digital application is worse than not delivering one at all.
For more information on customer expectations and retailer preparedness on the in-store digital dining, see our new report: Retail's Digital Crossroads: The Race to Meet Customer Expectations.
For more information on our research partner, BRP/Windstream, visit:
https://brpconsulting.com
https://www.windstreamenterprise.com/industries/retail.