Supply chains that don't use insights effectively will fail.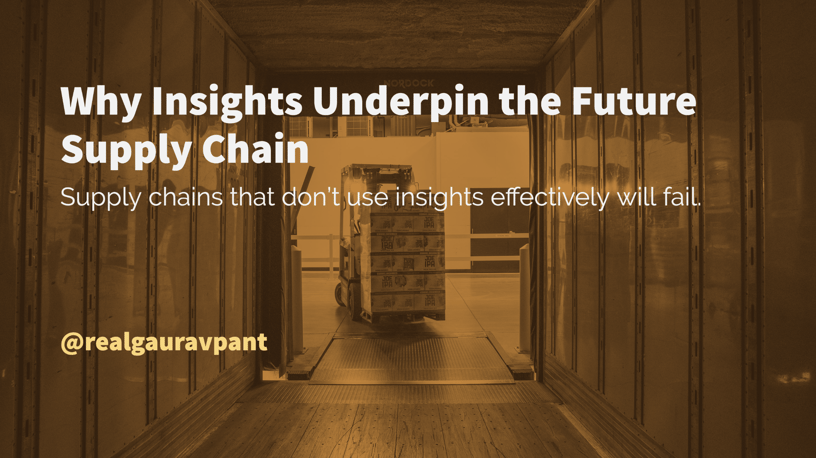 Retailers were ill-prepared for infinite customer choice, the "anywhere shelf". Then everything changed.
Retailer supply chains have traditionally been more data-driven than their other functions such as Merchandising, but the level of analytic maturity that got them here won't take them further. The pressures driving digital transformation have only exacerbated as a result of the global pandemic, for the supply chain these three issues are centerstage:
Volatility: There has been significant volatility in demand and supply across retail formats, and product categories. This level of variability is unprecedented and anything retailers can do to improve their demand planning will directly affect their bottom line.
Fulfilment Complexity: With retailers turning on and scaling new business fulfilment models - curbside, BOPIS, dark-stores, third party providers etc, the challenges of where, and how to fulfill are still a work in progress. The biggest challenge is profitability.
Decision Precision - Autonomy: It finally comes down to this, it's inefficient and ineffective to have human beings actively drive all decisions. Humans need to focus their attention on high-impact decisions, and ensuring they have the bandwidth and time to focus on strategic problems.
Delivering across these issues comes down to data, and how well you use it.
83% of retailers believe they need to use data better to improve their performance.
Yet
78% of retailers don't have a real-time view of inventory
55% of retailers don't have a single view of inventory across channels
The future yesterday: Analytics and the cloud
In the retailer CXO study we did with Blue Yonder in 2019 we found that the C-Suite rated AI/Machine Learning and Cloud as the highest impact technologies, and their adoption would increase exponentially over the next 24 months.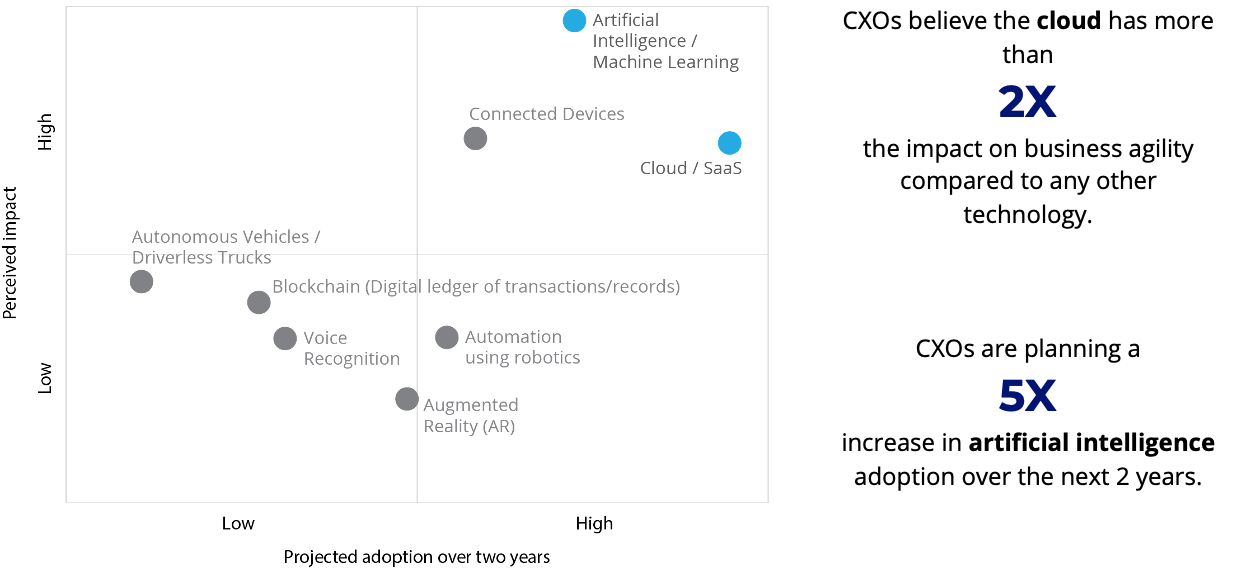 The future today: Analytics and the cloud, just faster
In our most recent retailer surveys (Jun-Aug '20) we've seen no change in the importance of the two technologies, but we've seen a change in their planned adoption (40% growth). Retail executives overwhelmingly want to improve the agility of their business operations, and the Supply Chain resilience is the top focus area. For more details about how to build resilience in your supply chain read our eBook and listen to a webinar we did on the topic, for an easier way to share.