Dated: February 28, 2023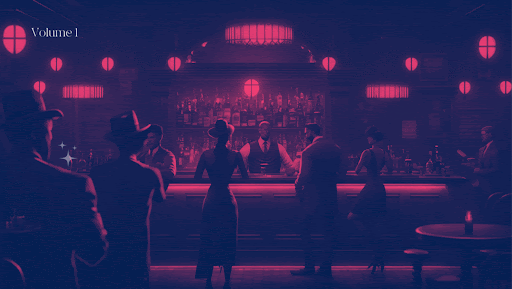 Welcome to Incisiv's Dirty Martini Digest, where we serve up industry insights with a twist. So grab a drink, take a seat, and let's get straight to the good stuff.
The Dirty Details
Get your hands dirty with our deep dive into a specific report, and uncover hidden insights that matter most to you. This month, we're featuring our recent work on Enterprise Commerce.
In today's fast-paced digital economy, enterprises must adapt quickly to changing consumer demands and technological advancements. However, many enterprises are still relying on outdated commerce systems and strategies that can no longer meet the evolving needs of the business. This mismatch can result in increased costs, reduced customer satisfaction, and missed opportunities for growth.
According to recent studies:
46% of global B2B buyers rank product customization as a top purchase factor, with cost savings far down the list.
49% of B2B buying across the US, UK, and China occurs online, and 90% of B2B buyers would switch to a competitor if a supplier's digital channel couldn't keep up with their needs.
To stay competitive, enterprises must rethink their commerce systems and strategies. Selecting the right commerce platform is a critical part of this process.
Dive deeper with our detailed Enterprise Commerce coverage
Enterprise Commerce Buyers' Guide: Published in partnership with HCL Software, this report will help you decide what organizations must prioritize when selecting their next commerce platform.
Enterprise Commerce Decisions Made Easy: Prioritizing What Matters: To stay competitive, enterprises must rethink their commerce systems and strategies. Selecting the right commerce platform is a critical part of this process. This blog discusses the key factors enterprises must consider when choosing their next commerce platform.
Transformation Imperatives for the Wholesale Distribution Industry: Be it the "Amazonification of Everything" or the increasing frequency of disruptions such as COVID-19 and/or port blockages such as Suez Canal, distributors face a rapidly changing reality in their business strategies, processes, people and systems are ill-prepared for. Published in partnership with SAP and Beyond Technologies.
Straight from the Shaker
Get practical insights and best practices straight from our industry experts, as we shake up and serve up our knowledge to help you improve your go-to-market strategies. Each month, we'll share tips to help you stay ahead of the game.
In this month's "Straight from the Shaker," we're exploring the power of data to tell your story. While there's no shortage of data available, too often marketers rely on research reports that fail to make an impact. These reports often consist of dry, copy-heavy pages that regurgitate the data already presented in charts.
To create a more compelling story, consider these top 5 ways to leverage data:
Value First: Ensure any third-party research partner understands the key value proposition of your solution or service before conducting research.
Mind for Meaningful Insights: Analyze research data with the story you want to tell in mind. Don't manipulate data, but be mindful of how it can bolster your message.
Repurpose & Reuse: If data isn't used in the initial study, consider repurposing it to generate additional assets and add value to the project.
Beyond the Obvious: When creating copy for a research report, don't simply repeat the data presented in the charts. Instead, reference what the data means to the broader market and subtly bolster your story where possible.
Picture Perfect: Use less copy and more graphics to convey key points and recommendations. Make the report visually engaging and easy to digest.
Cheers to telling a good story! At Incisiv, we shake up our own content with these tips, so you know they're the bee's knees. Now go forth and mix up your own research reports with a dash of panache, and let's all raise a glass to standing out in a crowded market.
Art on the Rocks
Experience the intersection of technology and creativity each month as we use artificial intelligence to generate a unique art piece that explores a key industry topic.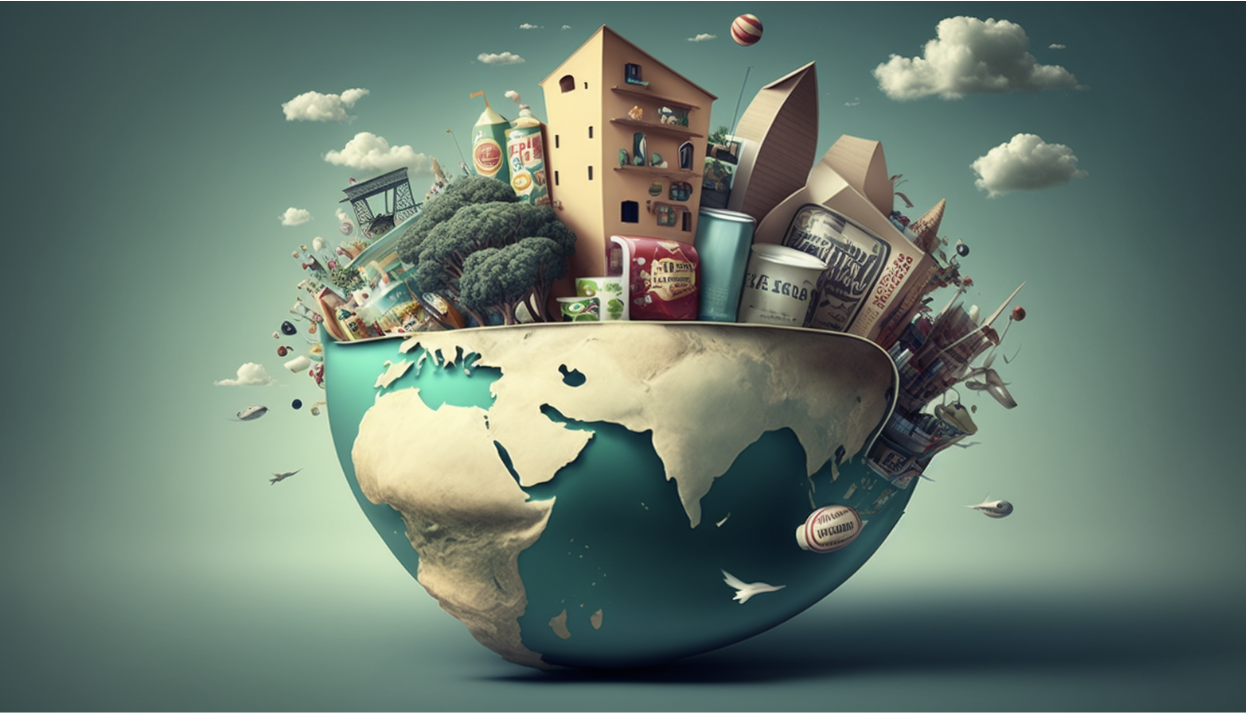 Sustainability is a pressing issue that affects us all. By showcasing an image that highlights the impact of consumption, we hope to raise awareness and encourage our readers to make more informed choices.
Magical realism is an artistic style that merges the realistic with the fantastical, often depicting the world in a dream-like manner. We've chosen this style to represent the complex and interconnected nature of sustainability, and to inspire our readers to imagine new and creative solutions to the challenges we face. This artwork was featured recently on our Blog, "Wake Up, Retailers: Sustainability is No Longer Optional".
On the House
Sip on the latest research, analysis, and industry news from our team, with a quick scan of our recently published work and key takeaways.
State of the Industry - Innovation in Retail, 2023: A vast majority of retailers lack the critical innovation capabilities necessary for future growth, with only 17% of retailers classified as innovation leaders in this study, conducted in partnership with Toshiba Global Commerce Solutions. The report provides a comprehensive analysis of the current state of the retail industry and offers actionable insights to help retailers accelerate their innovation capabilities and stay ahead of the competition.
Digital Complexity - Thriving in Unpredictable Times: According to a study conducted in partnership with Fluent Commerce, commercetools, and Contentstack, most retailers are unprepared to deal with the rapidly rising complexity of digital operations. The report assesses the state of digital complexity in the retail industry across the U.S., U.K., France & Germany, and suggests that retailers need to focus on upgrading their omnichannel capabilities, specifically in areas of digital fulfillment, content management and personalization.
2022 Connected Hospitality Experience Study - The Digital Evolution: Hotel operators are satisfied with their overall property experience, but more than half of operators are dissatisfied with their efficiency and associate productivity. Doing more with less, or limited resources, will be a significant factor for brands in the future, which will create an impetus for new technologies like associate task automation and robotics. Published in partnership with Verizon, this report outlines how hotel operators will need to consider their current and future network demands and the key performance requirements that are necessary to ensure guest and associate satisfaction.
Second Round
Expand your industry knowledge with our recommended reading, featuring insightful articles and resources that caught our attention this month, on the side.
Supply Chain Disruptions are waning but still high from a historical perspective. Check out the chart from the Global Supply Chain Pressure Index.
A good primer on the key trends that will impact retail in 2023. Peruse the report from Rethink Retail.
ChatGPT is dominating the discussion. A good overview of use cases for retail from our buddy Dan Berthiaume at Chain Store Age.
The After-Dinner Affogato
Cap off your evening with our After Dinner Affogato, featuring insights from our partner business and expert insight roasters, Grocery Doppio. Savor a shot of fresh industry perspectives served over rich market analysis, topped with a scoop of stimulating ideas for the month ahead.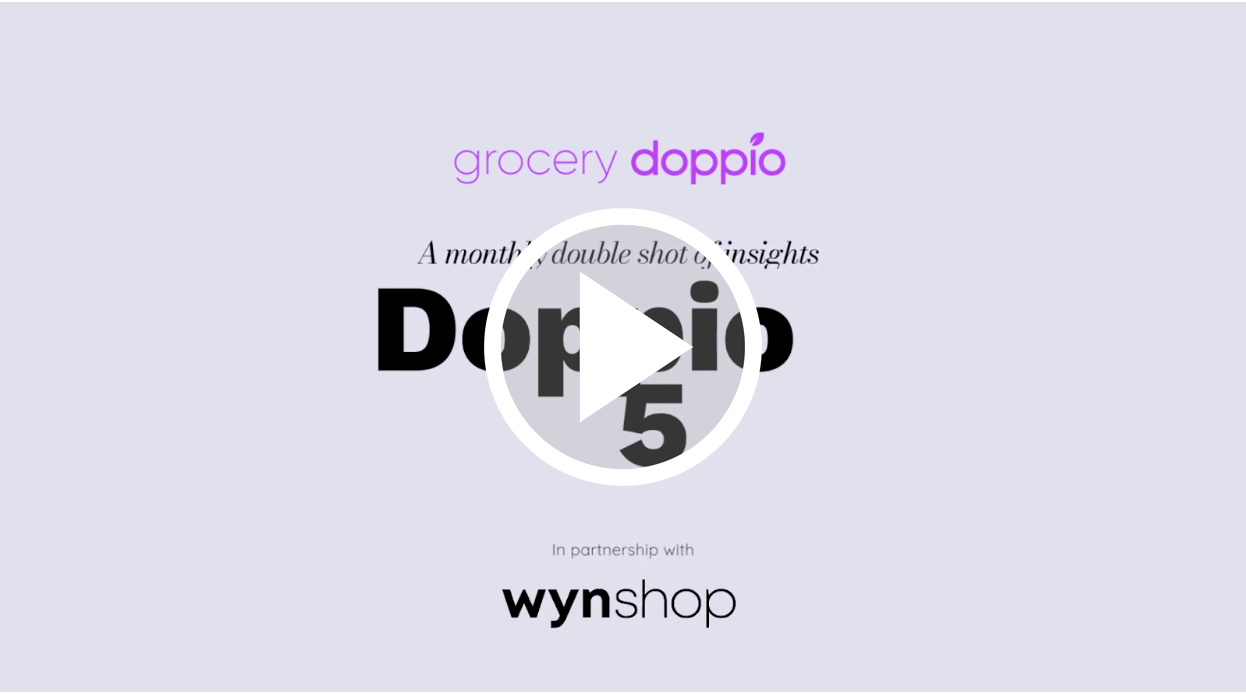 Join Tim Denman, the Chief Editor of Grocery Doppio, as he shares "The Doppio 5", a monthly video series exploring the five key trends shaping the future of the grocery industry. Get ahead of the curve and stay informed with this insightful and engaging segment.
----
We're here to help you navigate through your biggest challenges and win in this highly competitive market. Anytime you want to talk, book a meeting with us.
Subscribe to the Monthly Digest